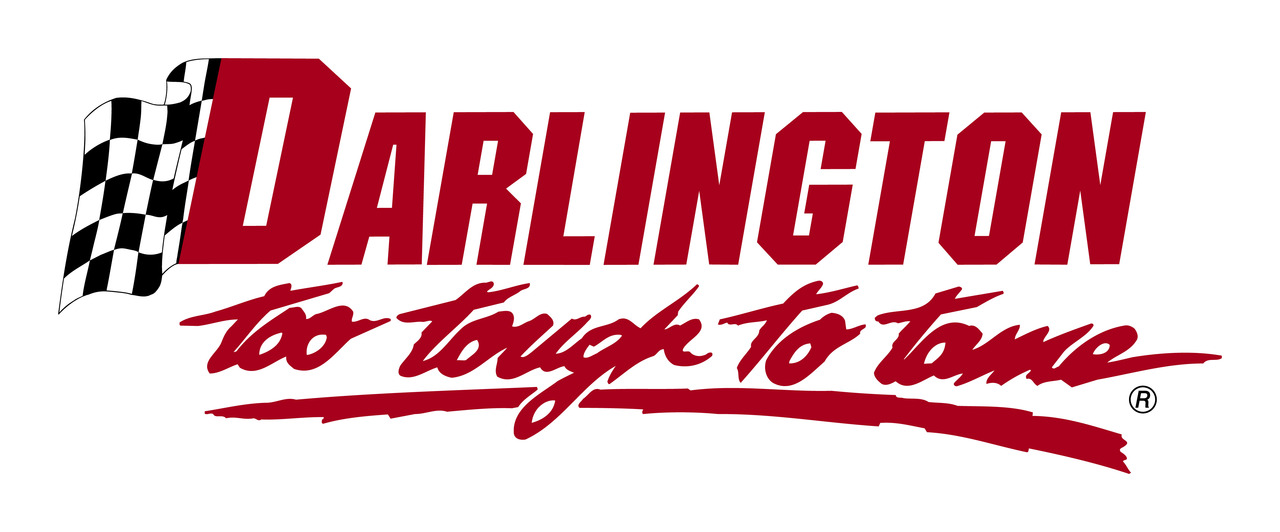 Darlington Raceway moved forward by going back in 2015.
NASCAR's first paved superspeedway paid homage to stock car racing's past when it launched a "throwback" campaign for this year's Bojangles' Southern 500, and the move proved to be one of the most talked about, most popular events of the year. So much so that the program has earned the track the National Motorsports Press Association's 2015 Myers Brothers Award.
The award was presented Thursday during the annual NASCAR NMPA Myers Brothers 2015 Awards Luncheon at the Wynn Las Vegas.
Given annually by the NMPA, the Myers Brothers Award is named in honor of former NASCAR competitors Billy and Bobby Myers. Its' purpose is to recognize individuals and/or groups who have provided outstanding contributions to the sport of stock car racing.
Others receiving votes for this year's award were four-time series champion Jeff Gordon and 2015 Sprint Cup champion Kyle Busch.
Darlington Raceway has hosted one or more NASCAR premier series events since 1950. The Southern 500, which returned to its long-held Labor Day weekend date this past season, is considered one of the series' "crown jewel" events.
More than 30 cars in this year's 43-car field featured throwback schemes, honoring everything from long-time sponsors to drivers and popular paint schemes from the early 1970s. Several teams got in the act by wearing crew uniforms similar to those worn at the time; concession stand fare included items that were offered at the time and tickets in some sections were even priced similar to that specific time period.
Even television partner NBC got in the act, bringing back former announcers Ken Squier and two-time champion Ned Jarrett to call a portion of the race from the broadcast booth. Jarrett's son, Dale – a former series champion as well – joined his father in the booth, marking the first time the two had called a race together.
Track President Chip Wile said at the time that the throwback program is "a five-year platform; this isn't a one-year deal.
"We felt like if we could get eight or 10 teams on board to really showcase what we're trying to accomplish, we felt like in 2016 we could get more, in 2017 we would get more and so on," he said. "But the response that we've gotten from everyone in the industry has been incredible. It was a fully integrated plan that made our event something special for the fans."
Myers Brothers Award Winners
2015, Darlington Raceway; 2014, Dale Earnhardt Jr.; 2013, Tony Stewart; 2012, Jeff Gordon; 2011, Drs. Joseph & Rose Mattioli; 2010, Jim Hunter; 2009, Barney Hall; 2008, T. Taylor Warren; 2007, Bill France Jr.; 2006, Benny Parsons; 2005, Rusty Wallace; 2004, Kyle and Patti Petty;
2003, R.J. Reynolds Tobacco Co.; 2002, Mike Helton; 2001, Dale Earnhardt; 2000, Kyle Petty; 1999, Junie Donlavey; 1998, T. Wayne Robertson; 1997, R.J. Reynolds Tobacco Co.; 1996, Rick Hendrick; 1995, TNN: The Nashville Network; 1994, Brickyard 400/Indianapolis Motor Speedway; 1993, Goody's Manufacturing Co.;
1992, Richard and Lynda Petty; 1991, Harry Gant; 1990; Dick Beaty; 1989, Bill France Jr.; 1988 Richmond International Raceway; 1987, ESPN; 1986, Hayride 500; 1985, R.J. Reynolds Tobacco Co.; 1984, Charlotte Motor Speedway; 1983, CBS-TV; 1982, MRN; 1981, Junior Johnson; 1980, STP & Champion Spark Plug Co.;
1979, R.J. Reynolds Tobacco Co.; 1978, Busch Beer; 1977, First National City Travelers Checks; 1976, Junior Johnson; 1975, Bill France Sr.; 1974, H. Clay Earles; 1973, Wood Brothers; 1972, Winston Cigarettes; 1971, Richard Petty; 1970, Richard Howard;
1969, David Pearson; 1968, Wood Brothers; 1967, Richard Petty; 1966, Norris Friel; 1965, Ned Jarrett; 1964, Richard Petty; 1963, Marvin Panch; 1962, Hank Schoolfield; 1961, Ned Jarrett; 1960, Russ Catlin; 1959, Lee Petty; 1958, Bob Colvin.