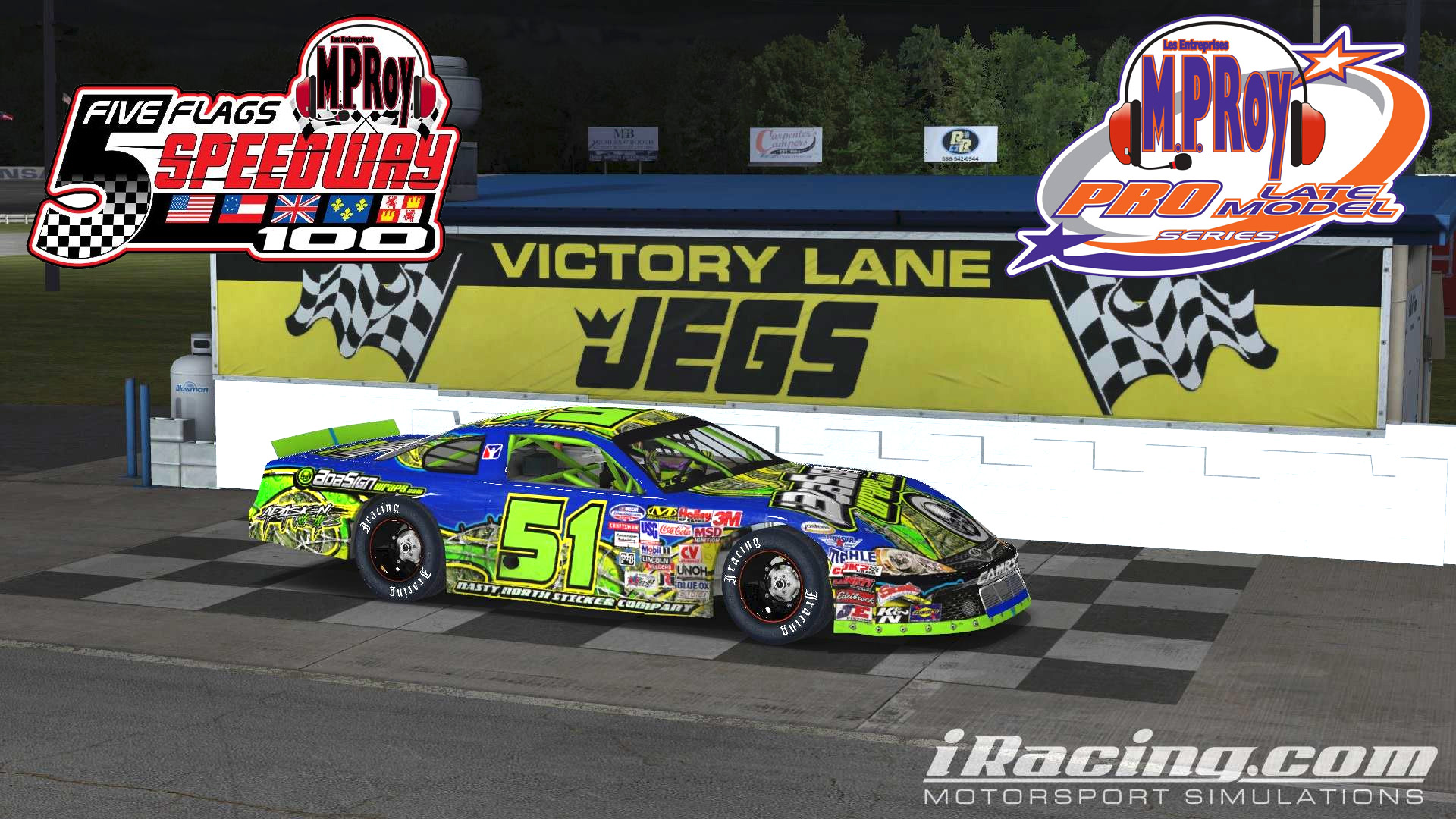 December 3, 2015
The Les Enterprises M.P. Roy Inc Pro Late Models traveled south to the famous 5 Flags Speedway for the Les Enterprises MP Roy Inc 100. 31 drivers signed in to do battle for 100 laps. AJ Bunch would set the NHR Pole time at 16.254 and would lead the field to the green. It would not take long before the first caution of the night would fly when Al Smith Jr got into the left rear of the 151 of Rodney Haack causing a pile up and catching up Adasign Wraps Wreck a Wrap winner Brian Rogers and Cale Frennier ending most of there nights.
After a good green flag run the next caution would come out when leader Tony Monge was lapping the #16 of Charlie Ryan would come together taking out Monge and ending his chances for the win. On the restart Justin Fuller would make a move off of turn 2 on AJ Bunch, who had stayed out during the caution, and would motor away.
The final yellow would come out for the #26 Dylan Gaudette who cut a right rear down off of turn 4. Fuller would go on to pick up his second win of the the season over Stefan Marinak, who was the Adasign Wraps Rookie of the Race, and Nicklas Rasmussen rounding out the top three. Brandon Oddo takes home the Mach 2 Management Hard Charger Award. Next week the series heads to the USA International Speedway in Lakeland Florida for the NHR 100.