Daytona International Speedway Lights New Identification Sign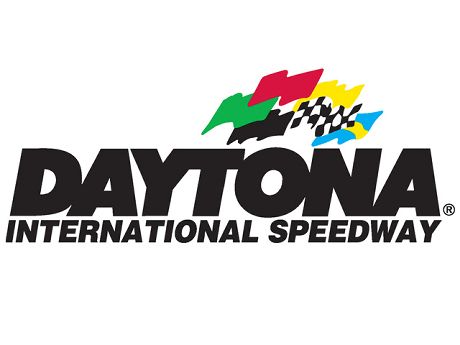 DAYTONA BEACH, Fla. – Daytona International Speedway (DIS) held a special ceremony Tuesday night to officially light its new identification sign as part of the $400 million DAYTONA Rising project.
Members of the France family helped light the 355-foot sign, complete with 3,619 LED lights. Before arriving at DIS in October, the massive "supersign" traveled nearly 1,500 miles from manufacturer Jones Sign Company's headquarters in Green Bay, Wisconsin.
The new sign will welcome race fans and guests near the center injector / entrance upon completion of the project in January 2016.
About DAYTONA Rising:
DAYTONA Rising is a $400 million reimagining of an American icon – Daytona International Speedway. Five expanded and redesigned entrances, or "injectors," will lead fans to a series of escalators and elevators, transporting them to three different concourse levels. Each level features spacious social areas, or "neighborhoods," along the nearly mile-long frontstretch. At the conclusion of the redevelopment, Daytona International Speedway will have approximately 101,000 permanent, wider and more comfortable seats, twice as many restrooms and three times as many concession stands. In addition, the Speedway will feature over 60 luxury suites with track side views and a completely revamped hospitality experience for corporate guests. DAYTONA Rising: Reimagining an American Icon, expected to create 6,300 jobs, $300 million in labor income and over $80 million in tax revenue, will be completed in time for the 2016 Rolex 24 At Daytona and DAYTONA 500. Construction of DAYTONA Rising was recently cited as a primary source of expected growth in the Deltona, Fla., MSA as part of ManpowerGroup's Employment Outlook Survey.
Barton Malow is serving as the design-builder for the project. In addition to DAYTONA Rising, Barton Malow has renovated the University of Michigan "Big House" and the Rose Bowl.
ROSSETTI, an award-winning architectural design and planning firm for the past 40 years, which headed the design for Ford Field NFL Stadium, University of Notre Dame Compton Family Ice Arena
and five Major League Soccer Stadiums, is leading the master planning of the DAYTONA Rising site.
Race fans can follow the progress of the DAYTONA Rising project by visiting www.DAYTONARising.com and connecting with Daytona International Speedway on Twitter, Facebook and Pinterest. Also, fans can see the construction project up close by taking one of the daily tours available at the Speedway on non-event days throughout the year. Visit www.daytonainternationalspeedway.com/tours or the Speedway Ticket and Tours Building for more information. For tickets and more information on Daytona International Speedway events, visit www.daytonainternationalspeedway.com or call 1-800-
PITSHOP.
About Daytona International Speedway:
Daytona International Speedway is the home of "The Great American Race" – the DAYTONA 500. Though the season-opening NASCAR Sprint Cup event garners most of the attention – as well as the largest audience in motorsports – the approximately 500-acre motorsports complex boasts the most diverse schedule of racing on the globe, thus earning it the title of "World Center of Racing." In addition to eight major weekends of racing activity, rarely a week goes by that the Speedway grounds are not used for events that include civic and social gatherings, car shows, photo shoots, production vehicle testing and police motorcycle training.