NKNPSE: NASCAR Headed To New Jersey Motorsports Park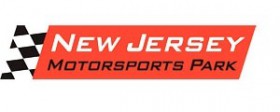 The Roar Of NASCAR Stock Cars Highlight 2016 Schedule
New Jersey Motorsports Park announced today that the NASCAR K&N Pro Series East will compete at the famous road course in 2016.
Voted one of the top three road courses in the United States, the K&N Pro Series East will make NASCAR's inaugural visit to Thunderbolt's many twists and turns on Sept. 17.
"One of the great things about the K&N Pro Series is the variety of race tracks the series runs on," said Chris Wright, NASCAR K&N Pro Series East director. "This helps prepare the drivers for the next level. Road-course racing is a unique discipline that will test our drivers and we welcome the addition of New Jersey Motorsports Park to our schedule."
"This announcement is a great way to kick off NJMP's ninth race season," said Lee Brahin, NJMP's managing partner. "We are thrilled to be welcoming NASCAR next September."
The NASCAR K&N Pro Series provides a cost-effective opportunity for young drivers to gain valuable experience and exposure to highly competitive racing.
The series, which includes championships in the east and the west, is considered the top tier of NASCAR's developmental programs. Drivers will often compete in this division before progressing to one of the three national series. The series introduces fans to the next generation of stars and appeals to a broad range of motorsports fans.
"NASCAR and track officials have been working diligently to bring this event to NJMP," said Brad Scott, NJMP chief operating officer. "We have finally made this dream a reality for everyone involved, in particular our fans."
Since 2007, the NASCAR K&N Pro Series East has produced stars such as the 2011 Daytona 500 winner Trevor Bayne, 2015 Daytona 500 champion Joey Logano and 2014 NASCAR XFINITY Series champion Chase Elliott, along with NASCAR Next drivers Ryan Blaney, Kyle Larson, Darrell Wallace Jr., Daniel Suarez.
"We are extremely excited to welcome the NASCAR K&N Pro Series East to New Jersey Motorsports Park," said Mark Verrastro, NJMP general manager. "These are the future stars of NASCAR that will be racing here at NJMP next September. We are expecting record crowds for this monumental event."
The NASCAR K&N Pro Series East race will follow the Sept. 11-13 MotoAmerica Pro Motorcycle Road Racing event. September 2016 is shaping to be an action packed month for NJMP. Tickets are now on-sale and can be purchased at www.njmp.com.
New Jersey Motorsports Park 2016 Major Racing Event Schedule:
April 16-17 Championship Cup Series
April 23 Devil in the Dark 12-Hour Endurance Race
April 29-May 1 MotoAmerica Championship of New Jersey I
May 14-15 24 Hours of LeMons "The Real Hoopties of New Jersey"
May 20-22 Champ Truck Series
May 27-28 Memorial Day Weekend ARCA 150 Stock Car Race (Friday-Saturday 12pm-8pm)
June 10-12 Weekend of Thunder Trans-Am, Formula Lites, Formula 4
July 8-10 4th Annual AHRMA Vintage Motorcycle Festival
July 16-17 Championship Cup Series
July 22-24 SCCA US Majors
July 29-31 Monster Truck (Shows: Friday, Saturday, and Sunday)
August 26-28 Atlantic Championship Series F2000, F1600
September 3-4 Championship Cup Series
September 9-11 MotoAmerica Championship of New Jersey II
September 17 NASCAR K&N Pro Series East
September 17-18 New Jersey Historics (Vintage Racer Group)
About New Jersey Motorsports Park:
Sitting on more than 500 acres in Millville, N.J., New Jersey Motorsports Park is the premier motorsports entertainment complex in the Northeast. NJMP is conveniently located near Philadelphia and New York City, offering diverse and dynamic attractions both on and off-track. The park includes three world-class road courses, Thunderbolt, Lightning, and Tempest Raceway, a motorsports country club membership program, one of the top outdoor karting complexes in the U.S., 10 acres of paintball fields, concert and festival space, overnight accommodations, and real estate development opportunities. Also on the property, a clubhouse features meeting space, bar / restaurant and built-in pool.