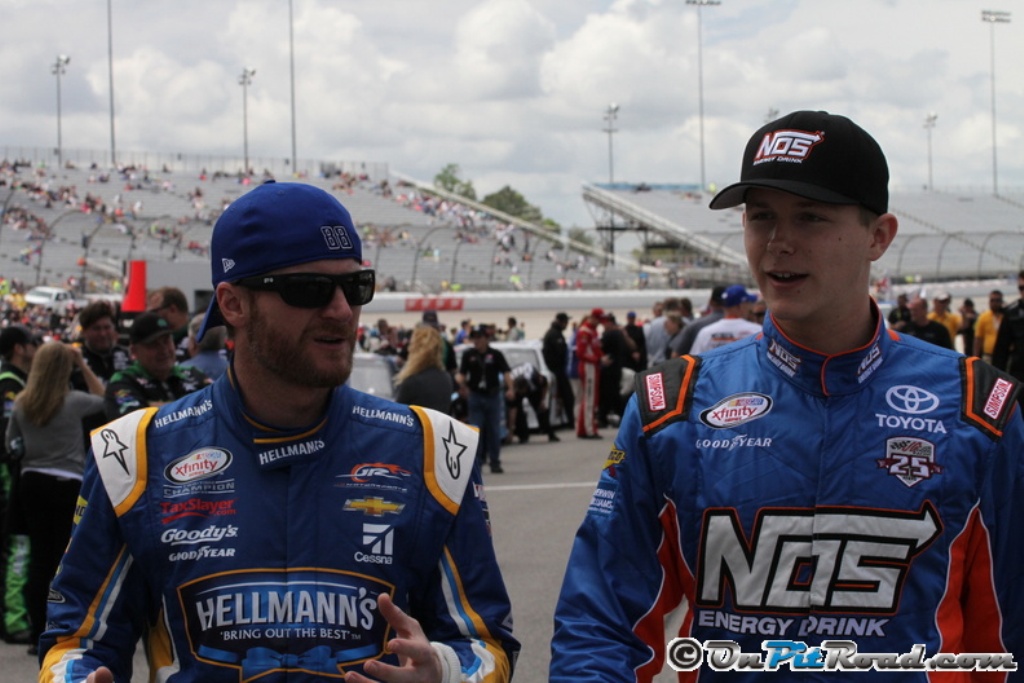 Rookie Matt Tifft led the way in final practice Friday and dominated both rounds of qualifying today en route to his first career NASCAR XFINITY Series pole at Talladega Superspeedway.
Tifft's fastest lap of the session came during round two of qualifying where he put down a blistering fast lap of 52.857. Tifft was followed by teammate Daniel Suarez with a 52.951.
Richard Childress Racing driver Austin Dillon broke up the Joe Gibbs Racing threesome by qualifying third, while the other JGR driver Erik Jones qualified fourth. Ty Dillon rounded out the top-five.
Brendan Gaughan, Ryan Reed, Joey Logano, Elliott Sadler and JJ Yeley rounded out the top-10.
Darrell Wallace, Jr. qualified 15th after being the fastest driver in drafting practice yesterday.
Three drivers will miss today's race including 1990 Daytona 500 champion Derrike Cope, Mike Harmon and Josh Reaume.
Qualifying went incident free aside from a red flag for debris on the track after found Logano's run in round two.
The green flag for the day's race is scheduled for 3:19 p.m. ET.