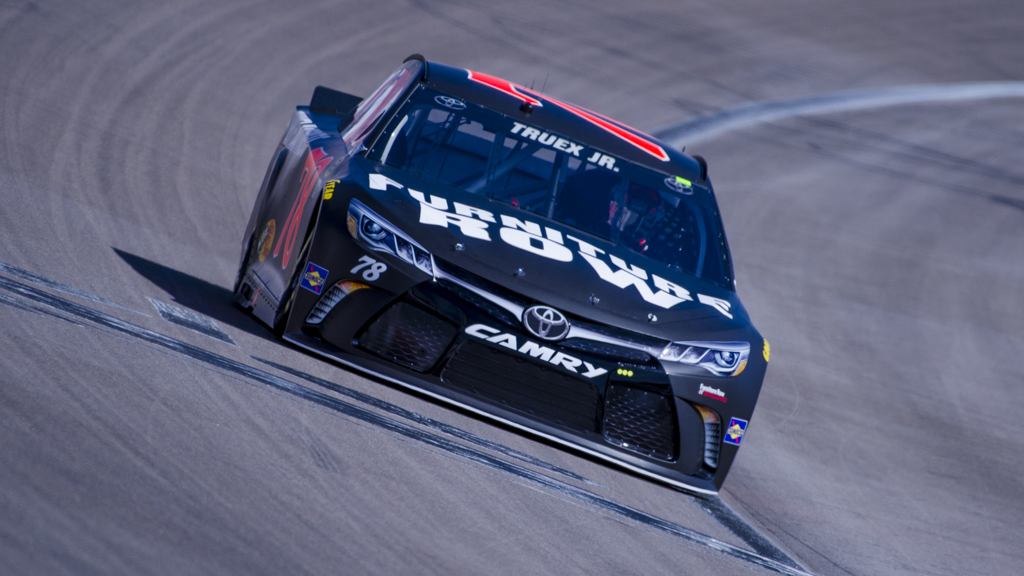 Four of the top-five spots in Sprint Cup final practice at the Kansas Speedway were held by Toyota drivers with Martin Truex, Jr. leading the way with a fast lap of 28.770. Truex was second fastest in the first practice of the day that was run in race trim before leading the way in final practice.
Matt Kenseth was second in qualifying trim with a 28.782, but also set both the fastest five consecutive lap average, and the fastest 10 consecutive lap average in race trim early in the session.
Daytona 500 winner Denny Hamlin was third in practice. He was sixth fastest in the morning session.
Jimmie Johnson broke up the Toyota drivers at the front by setting the fourth fastest time. Johnson set the fastest lap early in the session, but as he cut the engine off and coasted to pit road, the engine started running backwards, and smoke came out of the engine intake. Johnson was able to get the engine shut off, and the engine was undamaged.
Last year's Sprint Cup champion Kyle Busch finished fifth in practice. Kansas hasn't been a kind track to Busch over the years. In his 16 starts at Kansas, he has an average finish of 20.4, and only has four top-10 finishes.
The rest of the top-10 was filled out by a pair of Fords and three Chevys. Ryan Newman, Aric Almirola, Austin Dillon, Trevor Bayne and Kyle Larson were sixth through 10th.
Sprint Cup qualifying at Kansas will be later tonight at 6:30 ET.