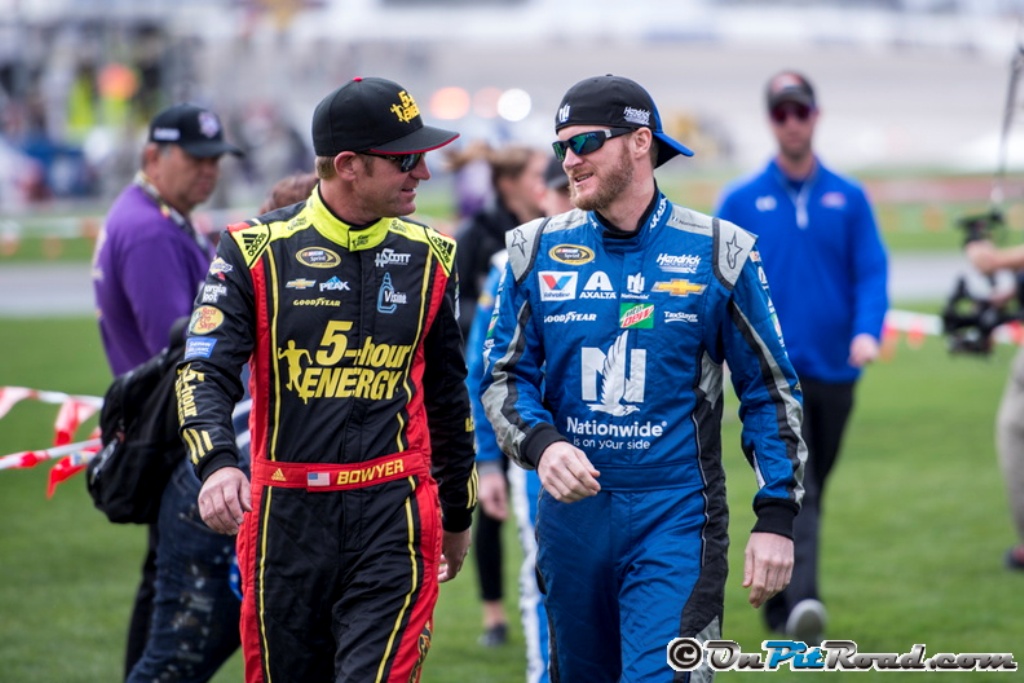 The draft at Daytona International Speedway is known as one of the great equalizers for small teams in NASCAR, and that was yet again the case on Saturday night as underdog drivers Clint Bowyer and Michael McDowell crept their way into the top-10.
While Brad Keselowski scored his third victory of the season on Saturday, it was only Clint Bowyer's third top-10 of the season in a year where he's struggled. Bowyer is set to take over the No. 14 Ford next year for Stewart-Haas Racing, but until then, he's driving for Harry Scott, Jr.'s HScott Motorsports. The team, while being well-funded, lacks the resources Bowyer's been used to in the past, and has struggled with below average results.
Heading into Daytona, Bowyer was coming off a last-place finish at Sonoma Raceway, arguably his best track, after an electrical fire ended his day less than five laps into the race. Bowyer started 31st in the Coke Zero 400 at Daytona, and rode in the back for most of the race to avoid an inevitable crash. The strategy eventually paid off as Bowyer avoided the tarnish in front of him when a 22-car wreck damaged most of the field. Bowyer went on to finish an impressive ninth in the race. It was only HScott Motorsport's fourth top-10 finish ever.
"It was a solid night," Bowyer said. "You always want to do better and there were a couple times there where I would have, could have, should have. It's one of those deals where you know if you take action you know that the chances of crashing are far greater than not.
"I just kind of was watching to see and what happened, happened.  I stayed on the bottom until it opened up in the middle and I got a good run getting into three and that kind of put me in position to get a solid finish. Certainly needed a little bit more speed but a top-10 finish is always a good run for us."
Michael McDowell and Circle Sport-Leavine Family Racing also pulled off an impressive top-10 finish when McDowell and his No. 95 K-LOVE Radio Chevrolet ended the race in 10th. McDowell runs a partial schedule in the No. 95 as he and NASCAR XFINITY Series driver Ty Dillon split the ride.
The top-10 was the team's and McDowell's first of the season, and third ever for both. McDowell's driven the No. 95 for Leavine Family Racing for the past two seasons, but the team entered into a technical alliance with Circle Sport and Richard Childress Racing this year. The new partnership has allowed the team to run both full-time, and more competitively.
Lurking just outside the top-10 on Saturday night were a few more underdogs with Cole Whitt in 11th, Casey Mears in 12th, David Ragan in 16th, David Gilliland in 19th and Michael Annett rounding out the top-20.