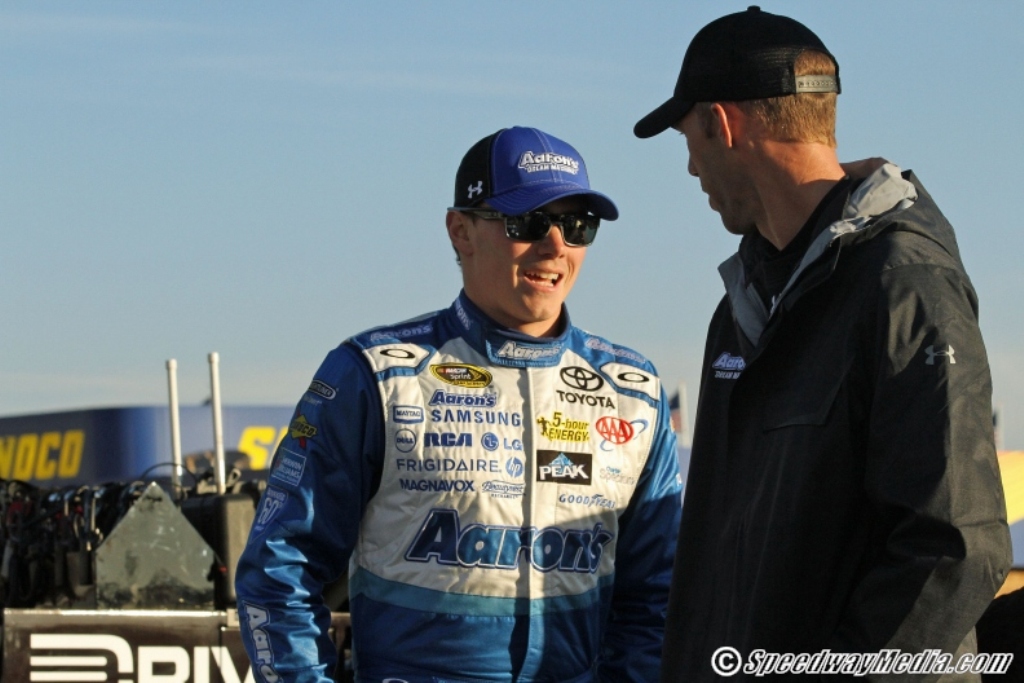 Brett Moffitt will be making his first start of the 2016 season on Friday night driving the No.11 Toyota Tundra for Red Horse Racing in the Buckle Up in Your Truck 225 at Kentucky Speedway.
Moffitt will be subbing in place of Matt Tifft, who recently underwent surgery to remove a benign glioma in his brain. The tumor was discovered after an evaluation for a disc condition in his back. Tifft is expected to begin rehabilitation soon and will return to competition when cleared by physicians.
"Obviously, we're thinking of Matt and can't wait for him to return, so we're sending him our best wishes and we hope to see him back at the track soon," said Moffitt. "I hate that it's under these circumstances, but I'm really grateful for this opportunity with Red Horse Racing and I hope it can lead to more."
Moffitt, the 2015 NASCAR Sprint Cup Series Rookie of the Year has made 41 starts across NASCAR's top three series with a career best finish of eighth in last year's Sprint Cup Series race at Atlanta while driving for Michael Waltrip Racing.