'Concrete' Carl Edwards Wins Bristol Night Race Pole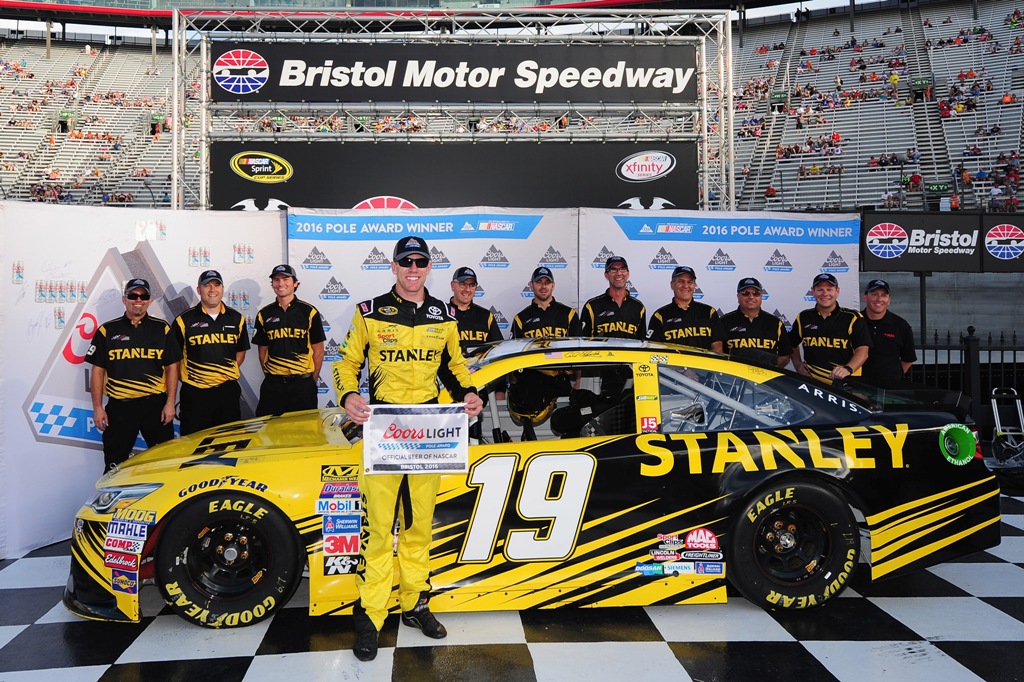 Carl Edwards reaffirmed to everyone why he was nicknamed "Concrete" Carl Edwards early on in his career as he won the pole at the concrete surfaced Bristol Motor Speedway.
It was a Joe Gibbs Racing kind of qualifying session as the team dominated the session. Edwards' teammate led the first two rounds of qualifying, but was pushed back to second in the final round.
Edwards earned pole with a fast lap of 14.602 seconds. Hamlin qualified second with a quick lap of 14.625 seconds followed by Kyle Busch, rookie Ryan Blaney breaking up the Gibbs brigade and Matt Kenseth.
One more rookie in Chase Elliott joined Ryan Blaney in the top-10 starting positions followed by Martin Truex, Jr., A.J. Allmendinger, Brad Keselowski and Joey Logano.
Blaney and Elliott weren't the only rookie drivers to qualify near the front of the field. Surprise Pocono Raceway winner Chris Buescher was able to sneak inside the final round of qualifying to start 12th.
It was a mainly clean qualifying session with exception of a spin by Greg Biffle in round one. The 46-year-old made minimal contact with the wall, but won't have to go to a backup car. Biffle will start 34th on Saturday.
The green flag for tomorrow night's Bass Pro Shops NRA Night Race at Bristol is scheduled for 8:13 p.m. ET on Saturday night.