Montoya Re-Joins Penske For Shot At Third Indy 500 Win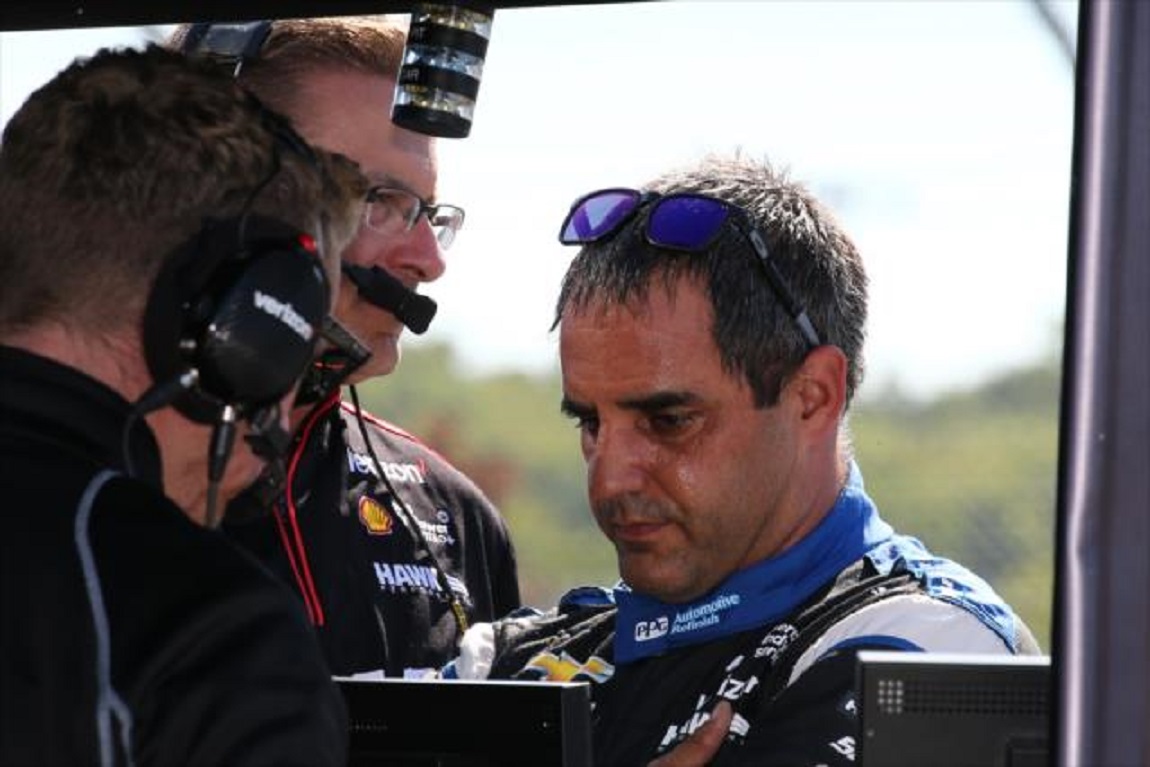 After creating much speculation following his decision to leave Team Penske following the 2016 Verizon IndyCar Series season finale at Sonoma Raceway in California, two-time Indianapolis 500 champion Juan Pablo Montoya, has had a semi-change of heart.
Despite being courted by several other IndyCar teams during the last month, the Colombia-native has agreed to a deal that will supply him a car to drive for next year's 101st running of the Greatest Spectacle in Racing, the first time ever that Roger Penske will attempt to field five cars at the Indianapolis Motor Speedway for a single event. Coupled with Montoya's triumph for the Captain in 2015, the long time car owner has won the great race a record 16 times and has also claimed the pole position for the May classic a record 17 times.
Montoya will join a quintet at the Brickyard that features four other equally stout driving resumes built up from years past as well as some who are just entering the primes of their career potential. The most prominent of the current Penske fleet at Indy is Brazil's Helio Castroneves, who has won the Indy 500 three times and come very close on multiple occasions recently to join legendary IndyCar drivers Rick Mears, Al Unser, Sr., and A.J. Foyt as a four-time champion. While Castroneves and Montoya will seek further history, teammates Will Power and Simon Pagenaud have won the last two IndyCar Series driving championships respectively, while its newest full time driver Josef Newgarden, enjoyed his best month of May to date this year by earning a front row start for the first time and going on to finish third on race day.
While Team Penske Tim Cindric confirmed the deal was agreed to in principal, several other parts of the Indy-only run, including car number and sponsors, will be revealed at a later date.
"(Juan) didn't want to leave the team but wanted to see what else was out there," Cindric said in a post on the IndyCar Mobile App. "After giving it some thought, he told me the best opportunity was to run Indy with Team Penske, so if the offer still stood, that is what he wanted to do."
Despite suffering through a difficult 2016 campaign, which included a 33rd place finish in last year's Indy 500, Montoya still managed to place eighth on the final points table, featuring a victory in the season opening Firestone Grand Prix of St. Petersburg.