DiBenedetto to Miss Texas Cup Race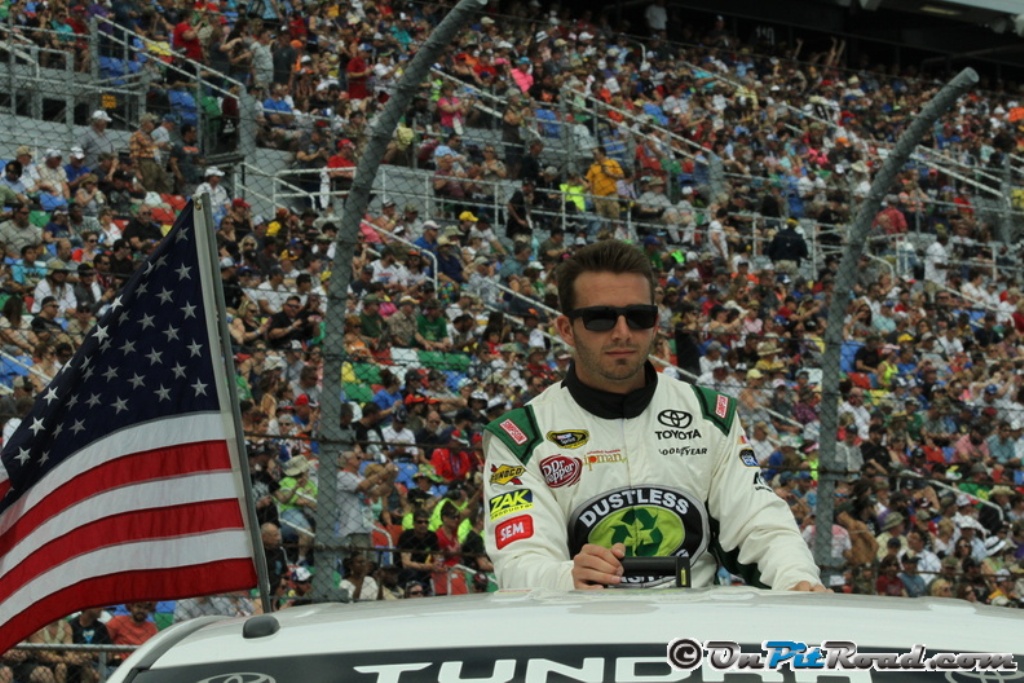 Matt DiBenedetto will miss the NASCAR Sprint Cup Series race at Texas Motor Speedway on Sunday after being involved in a crash late in the XFINITY Series race on Saturday.
DiBenedetto was driving the No. 14 Toyota for Tri-Star Motorsports when he made hard contact with the wall after cutting a tire down. Although he was initially checked and released from the infield care center, DiBenedetto has not been cleared by physicians to race his usual No. 83 entry for BK Racing on Sunday.
BK Racing, who is fielding the No. 23 for David Ragan and the No. 93 for Ryan Ellis this weekend in addition to the No. 83, has yet to name a replacement driver for the race.
DiBenedetto is now the third driver to enter concussion protocol this year after a racing incident joining Sprint Cup Series star Dale Earnhardt, Jr. and John Wes Townley.