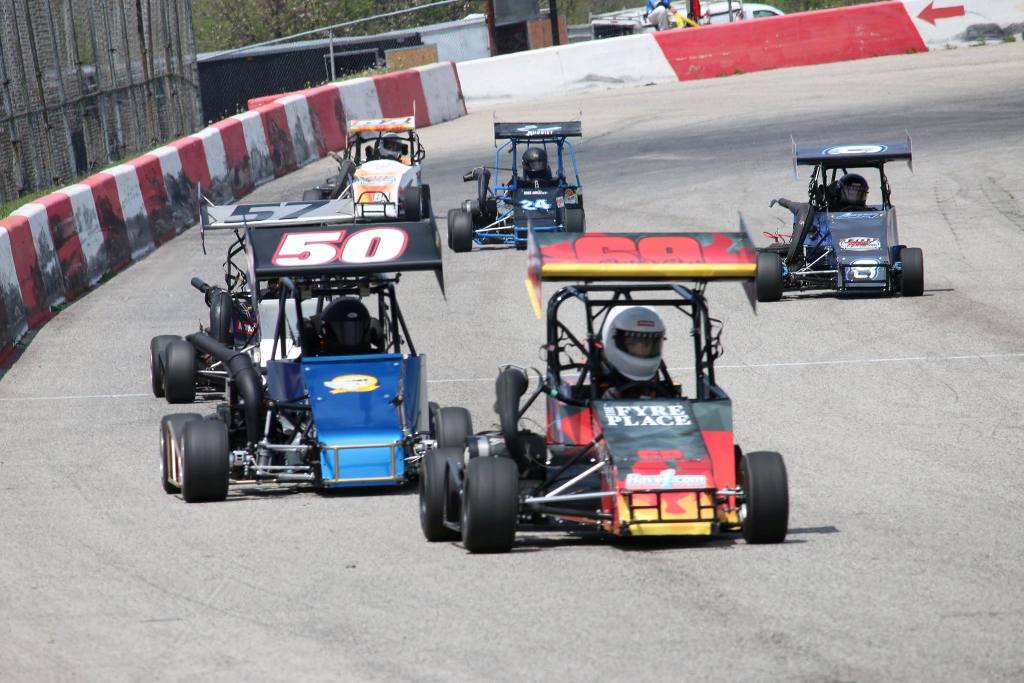 After an exciting season lasting from the very start in May to the very end in September, OSCAAR fans know they got delivered the action they wanted throughout each event. In the end, it was Ryan Brown picking up his first career OSCAAR Midget Championship. However, he wasn't the only driver who racked up numbers.
Let's take a look back at the season by looking at how the numbers tallied together.
2 rookies will split Rookie of the Year Honors at the banquet – Zack Millman and Alex Cuzzila. Millman got fifth in points, with Cuzzila right behind him in sixth.
2 feature victories by James Stanley and Owen Elliott led all drivers this season as they were the only drivers to win more than one feature this year.
4 heat victories by Richard Woodland, Stanley and Ryan Brown led all drivers this season.
4 drivers scored more than five feature top-fives – Stanley, Brian MacDonald, Wayne McKibbon and Brown.
4 drivers scored more than seven feature top-10s – MacDonald, McKibbon, Wally Wilson and Brown.
No. 5 driven by 2015 OSCAAR Midget Champion Jody Bound scored one feature victory this season, Peterborough in May.
6 points was all Wilson won the Race Time Radio – Sirius 167 Hard Charger Award by over Stanley. Wilson placed fourth in the year-end standings.
8 drivers won at least one feature this season.
8 feature top-fives by MacDonald and Brown led all drivers this season.
9th of October saw Jessica James dominate en route to winning the Autumn Colours Classic at Peterborough.
10 feature top-10s by MacDonald and Wilson led all drivers this year, meaning they didn't place outside of the top-10 once this season.
13 drivers won at least one heat this season.
15 drivers scored at least one feature top-five this season.
No. 24 driven by Brown scored only one feature victory en route to being crowned the champion.
25 drivers scored at least one feature top-10 this season.
27 drivers started at least one race this season.
No. 42 driven by MacDonald may not have won a feature this season, but he finished second in points with three heat victories.
No. 48 driven by Brian Woodland visited victory lane in the season opener at Flamboro Speedway in May.
No. 50 driven by Cuzzila made OSCAAR history by becoming the youngest series winner at the age of 13 with his first career victory at Flamboro in August.
No. 57 driven by James Stanley finished seventh in points following his pair of feature victories. Shawn Stanley finished right behind him, in eighth.
No. 66 driven by Bill Heatherton finished ninth in points with six top-10s this season, including a season-best fifth at Flamboro Speedway in August.
No. 71 driven by Wayne McKibbon put together six feature top-fives and a heat win en route to finishing third in points.
No. 84 driven by Richard Woodland visited victory lane at Grand Bend Speedway in June in his last OSCAAR start of 2016.
No. 88 driven by Darryl Anthony had a solid rookie season en route to finishing 10th in points with a best finish of sixth at Flamboro in June.