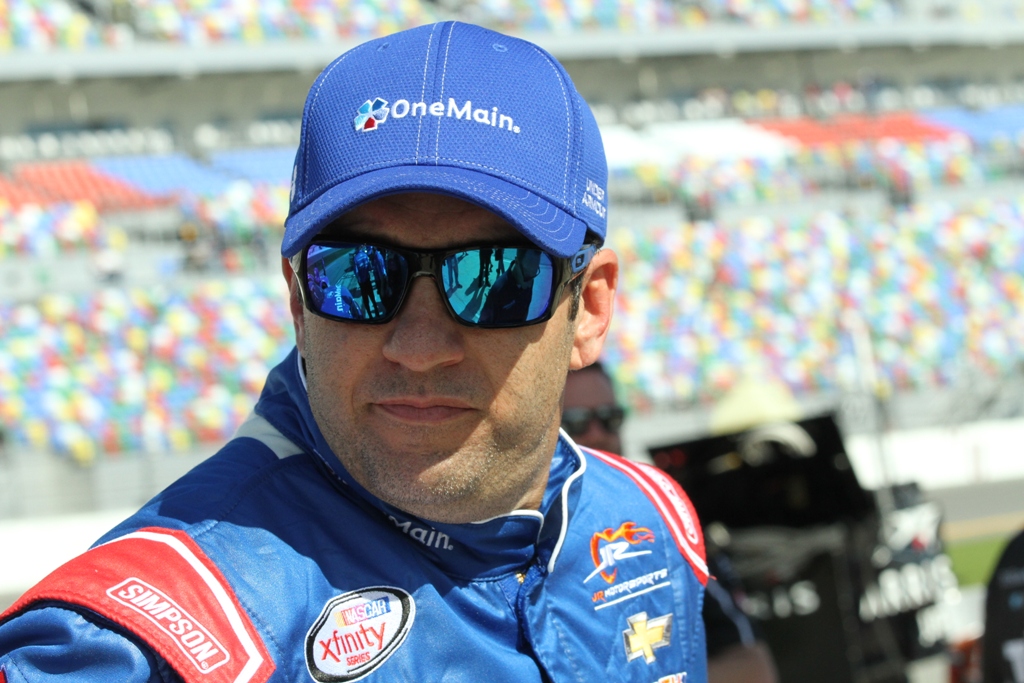 It will be JR Motorsports vs. Joe Gibbs Racing when XFINITY Series cars take to the track on Saturday for their season finale as two sets of teammates will compete against each other for the championship.
Consistency has been key in the XFINITY Series so far this season, and if one driver's been more consistent than the rest, that would be Elliott Sadler. Sadler has 28 top-10 finishes in 32 races this year. His finish of 13th at Phoenix last week was one of his worst finishes of the year, but the 41-year-old was just trying to keep his car in one piece and stay out of trouble. Sadler also has more experience than all three of his competitors combined. The one thing Sadler does have going against him at Homestead-Miami Speedway is he'll be without crew chief Kevin Meendering. Meendering was suspended one race following a lug nut violation last weekend. JR Motorsports race operations manager Mike Bumgarner will oversee crew chief operations for the championship race.
Sadler's teammate Justin Allgaier returned to XFINITY Series racing this year after a two-year stint in the Sprint Cup Series. Allgaier, much like Sadler, has been a model of consistency. Although he has yet to visit victory lane this year, Allgaier can still win the title with Cup drivers Kyle Larson, Ryan Blaney and Austin Dillon trying to steal the show.
Erik Jones is the only of the four title contenders to already have one championship under his best. The driver of the No. 20 Toyota won the NASCAR Camping World Truck Series championship last year, and wants to win this championship before moving up to the Sprint Cup Series next year. Jones may have a tough time doing that as the youngster will need to stay out of trouble. In 32 races this year he's won four times, but also has four DNFs for crashes. Jones has to stay off the wall if he wants to win his second NASCAR championship.
It seems odd to think of Daniel Suarez as a sleeper for the championship, but the Mexican-born driver might be a sleeper. Suarez has won twice this year, and has 26 top-10 finishes, only two less than Sadler. Although it looks like a flashy season on paper, it's been anything but that. Suarez has run well and gotten the results without being on most people's radar. This bodes well for Suarez as he might not be taken seriously for the title when he could be the most dangerous. If he can win the title, he would become the first foreign born driver to ever win a major NASCAR championship.