NASCAR Premier Series: A Look Ahead to 2017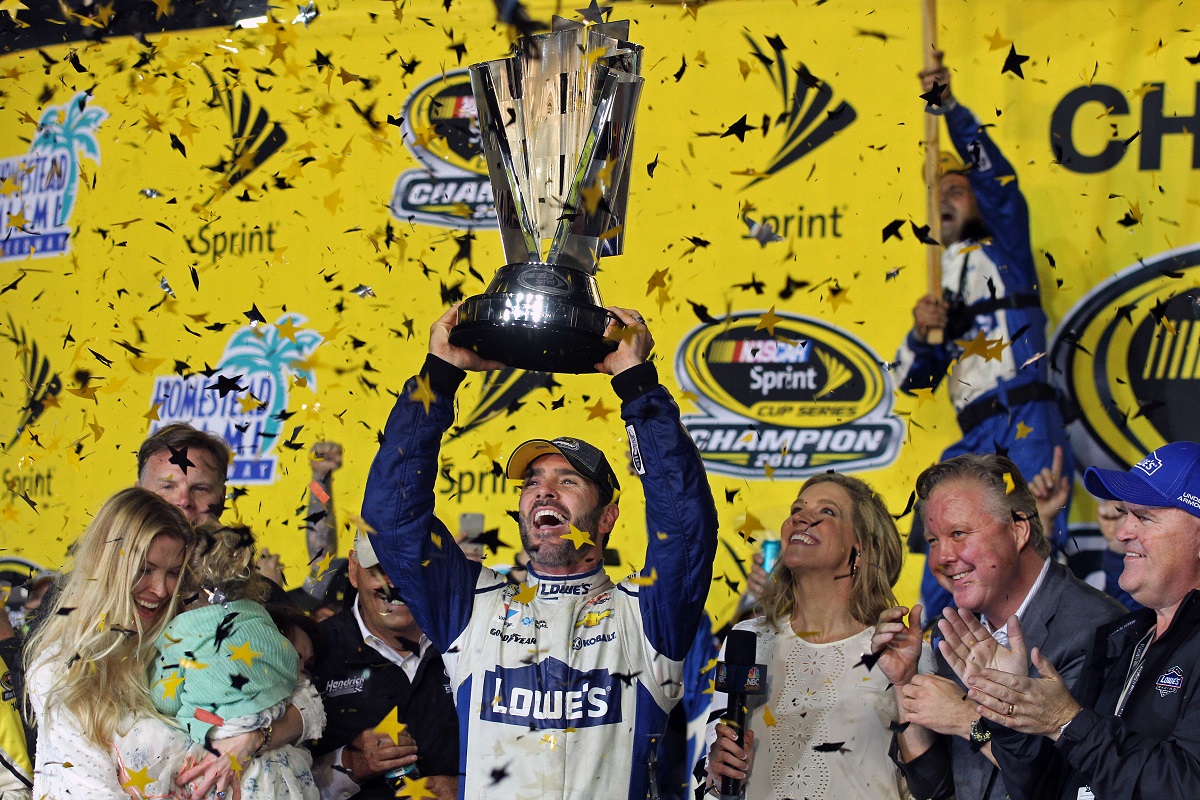 The 2017 NASCAR season is just around the corner, and it's going to be a season that will mark a number of changes for NASCAR fans.
Goodbye Sprint; Hello Monster Energy
After 13 years as NASCAR's entitlement, Sprint made its exit at the end of the 2016 season. While it was a partnership teams and fans alike cherished, it will mark an exciting era for NASCAR fans as Monster Energy makes its welcome hello.
NASCAR announced Monster as the new premier series sponsor less than two weeks ago, but the details of the sponsorship such as how much money NASCAR is getting from the Coca-Cola owned company, and how long the partnership will last is unknown.
A farewell to 'Cup?'
As evident in the title of this post, a name for NASCAR's premier series has yet to be announced. We know Monster Energy will be sponsored, but NASCAR has yet to give a name for the series.
NASCAR CEO Brian France joined SiriusXM NASCAR Radio on Monday where he told Sirius' Dave Moody NASCAR will "have an announcement shortly" when it comes to choosing a name.
A rumor that has been sweeping the Internet over the past month is that NASCAR could be dropping the word 'Cup' from the name. The name 'Cup' has been associated with NASCAR's premier series since Winston's partnership beginning in 1971.
The reason 'Cup' might be making its departure has something to do with an existing entitlement with the Monster Energy Supercross Series where there is already an event called the Monster Energy Cup that's held in Las Vegas every October.
First-Time winners
The 2016 season saw two drivers take their first career Sprint Cup Series wins, and 2017
has a potential for more winners.
Chris Buescher became the first first-time winner since A.J. Allmendinger at Watkins Glen in 2014. Buescher shocked the NASCAR world by grabbing a fog-filled win at Pocono in August.
Kyle Larson followed up Buescher's win by taking the checkered flag at Michigan just four short weeks later.
With talented drivers like Chase Elliott, Austin Dillon, Ryan Blaney and Ricky Stenhouse, Jr. still hunting their first wins, it's reasonable to think at least one or two will make a trip to victory lane in 2017.
A changing of the guard
Jeff Gordon is (presumably) retired and Tony Stewart made his final start at Homestead. Greg Biffle currently has no plans lined up for 2017, and guys like Matt Kenseth, Ryan Newman, Dale Earnhardt, Jr., Kevin Harvick and even Jimmie Johnson are all reaching the age where the 'R' word comes up in media appearances often.
With the so-called 'old guys' inching closer to retirement, it comes at a time where NASCAR is producing new young drivers to take their place.
In order to attract younger audiences, drivers who resonate with young fans like Darrell Wallace, Jr., Chase Elliott and Ryan Blaney become more and more important to NASCAR's changing demographic.
From seven-time to eight-time
Jimmie Johnson made history this year becoming a seven-time champion. He tied all-time greats Richard Petty and Dale Earnhardt, Sr. for most series championships, and Johnson surely isn't slowing down yet.
In 2017, Johnson will have the chance to chase an elusive eighth NASCAR championship that would put him on his own page in the NASCAR record books. It's history we should all consider ourselves lucky to have the chance to watch possibly happen.