New Format Leaves Fans With Split Reactions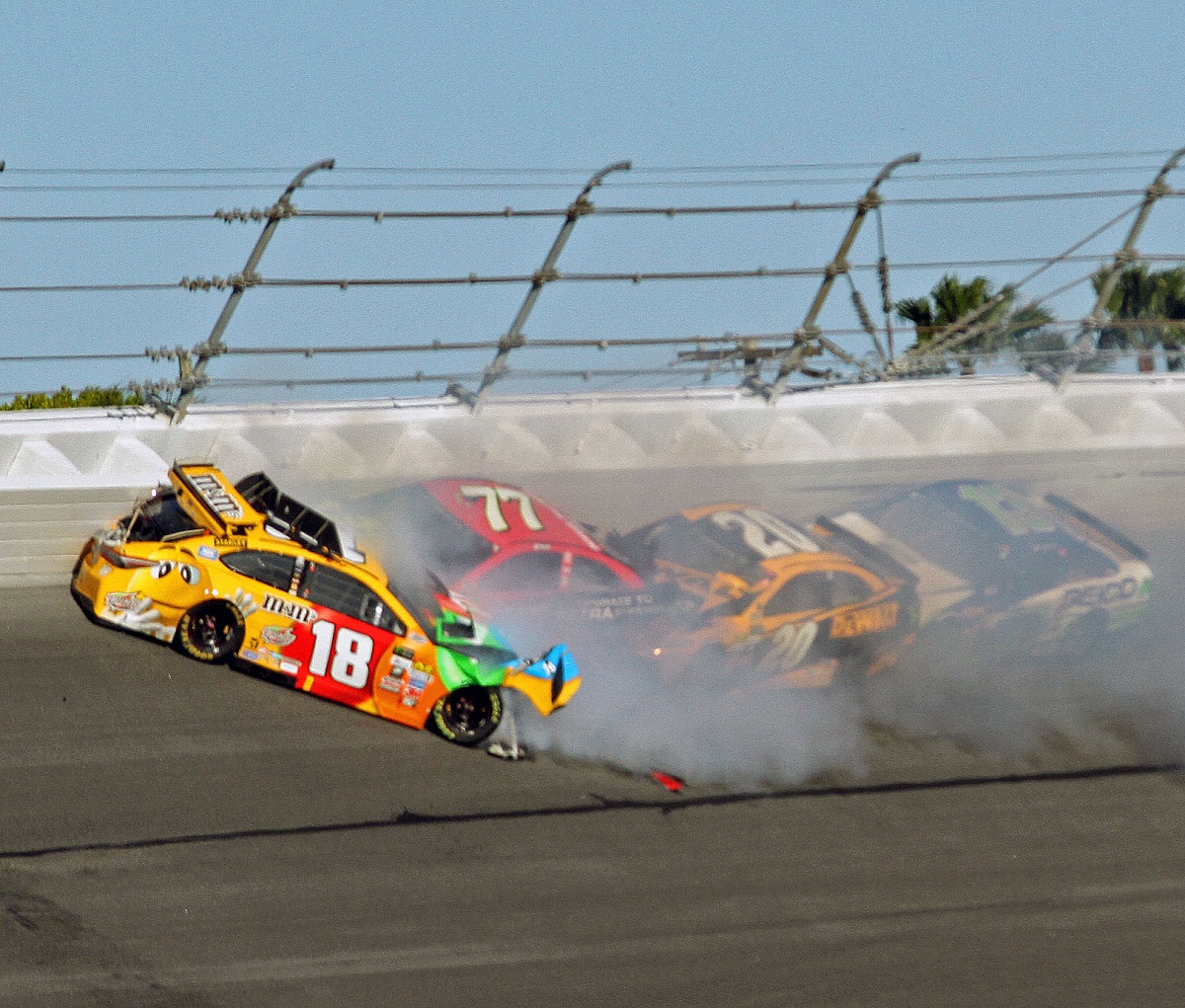 NASCAR rolled out the new format during this weekend's season opening races at the Daytona International Speedway and the fan response really doesn't surprise me. It's hard to please everyone and about half of the fans I have spoken with really enjoy this whole format while another half seem to absolutely hate it and it's drawing those fans away.
It's getting to that point where NASCAR is rolling out what they think will draw fans and that seems to be drawing them away yet we complain with the product that was currently out there which makes me believe the complaints are going to have to be ignored or else the sport will continue to fall off.
The Daytona 500 on Sunday was a sold out race. It is the second straight season with a sell out for the season opening race and this season it wasn't because of Daytona Rising. It was because of the excitement of the upcoming season. But, that wasn't enough to convince fans that the change needs to be met with open arms. If you are going to complain about the previous racing, and of course I understand you can't please everyone, at least give it a shot.
True, it was an expensive weekend for NASCAR, but my question remains; where were you when the 2016 GEICO 500 was a wreck fest which was almost identical of what we saw Sunday? We have tons of these types of races and it's not because of anything but the need to gain the win. Drivers get rowdy and anxious and it's gonna get close and we are going to see crashes but that isn't always the case. Look at the 2016 Hellman's 500 at Talladega where we went caution free for a significant portion of the race.
At Atlanta, with this new format and the rugged old surface, we will see racing like we saw back in the early 2000's, and I am predicting a photo finish at the end. I expect short-track racing will be a must see with this format because, at tracks like Bristol, I see the bump and run returning to the series like we saw the great Jeff Gordon do so many times. I personally am looking forward to seeing this format at the Iowa Speedway where The Worlds Fastest Short Track will be the home to some exciting short track racing with a little bit more on the line.
One must admit, even if you don't like this new format, we saw some exciting racing with some winners I would have never guessed we would see. Kaz Grala set a new record for the three top-tier series for being the youngest winner ever at the Daytona International Speedway. Where is that not exciting. Ryan Reed was able to hold off two of the MENCS best to gain his second career victory in the NASCAR Xfinity Series race on Saturday. Then on Sunday, after many years of trying, and victories in the other races at Daytona, Kurt Busch was finally able to reel in the Daytona 500 victory in his homecoming with Ford.
Whether you like the new format or not, you probably aren't the only one on your respective side and that's what makes NASCAR great. Who here thinks one of the drivers in any of the series is the worst driver out here? Well, believe it or not, there is more than likely another fan who either agrees with you or disagrees with you and that is what makes NASCAR special. Give it a chance and if you still don't like it by the end of the season, voice your opinion at that time. NASCAR changes the rules every week to try and make you, the fans, excited about the product that gets rolled out every week, and in most cases, if you notice those changes come in the places that some of you complain about.
Whether you like the changes or not, you still have to love NASCAR and there is something that makes you want to watch it every weekend or whenever you can. If you can't watch, you follow the posts on social media so you can keep up to date with the sport and we greatly appreciate your following.