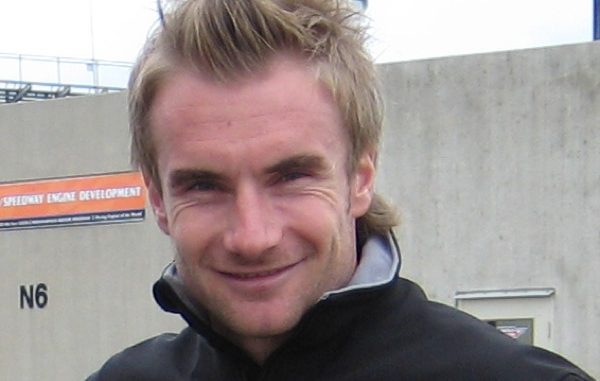 It was announced on March 6 that Jay Howard would be returning to IndyCar. Howard will drive the No. 77 Team One Cure Honda for Schmidt Peterson Motorsports in the 101st running of the Indianapolis 500 presented by PennGrade oil. NASCAR and IndyCar champion Tony Stewart is behind the sponsorship.
"I can't begin to tell you how honored I am to have this opportunity," Howard said. "I'm not one to give up on a dream and I have every bit of determination to make this a successful effort for Tony, Team One Cure and Schmidt Peterson Motorsports. I'm in the best condition both mentally and physically, and my race craft is on point. We will be more than ready when IMS opens for practice this May."
Howard and Stewart have a lot of similarities. For example, they both started racing go karts at the ripe age of seven years old. They both have open-wheel experience at the Indianapolis Motor Speedway as well as other places, and they both have a love of animals and helping people whenever they have the chance, making Howard a natural fit for True One Cure and their mission to help people with cancer.
"I have every bit of confidence in the skills of Jay behind the wheel," added Stewart, who formed Team One Cure in partnership with the Colorado State University Flint Animal Cancer Center, to help educate people about comparative oncology and improve the lives of all cancer patients, whether pets or people.
"Growing up 45 minutes from the Speedway, the Indianapolis 500 is an important part of my racing history. Participating in this year's race with Jay and Sam through Team One Cure, we will be making a difference in both the 500 and the race against cancer."
Howard is no stranger to SPM as he has driven for them in the past. He won the 2005 U.S. Formula Ford Zetec Championship and Rookie of the Year award in his first year driving in a U.S. series. The British driver also drove for Schmidt in the 2006 Indy Lights Series where he won the championship. He has 12 career starts in the Verizon IndyCar Series, including his first Indy 500 in 2011.
"We are pleased to have Jay competing with Schmidt Peterson Motorsports once again," replied SPM co-owner Sam Schmidt. "Given our impressive winning record together in the past, we have high expectations for the 101st Indy 500. Jay is extremely talented in the car as well as being a great advocate for the Team One Cure initiative."