Byron Secures Top-10 Finish in Atlanta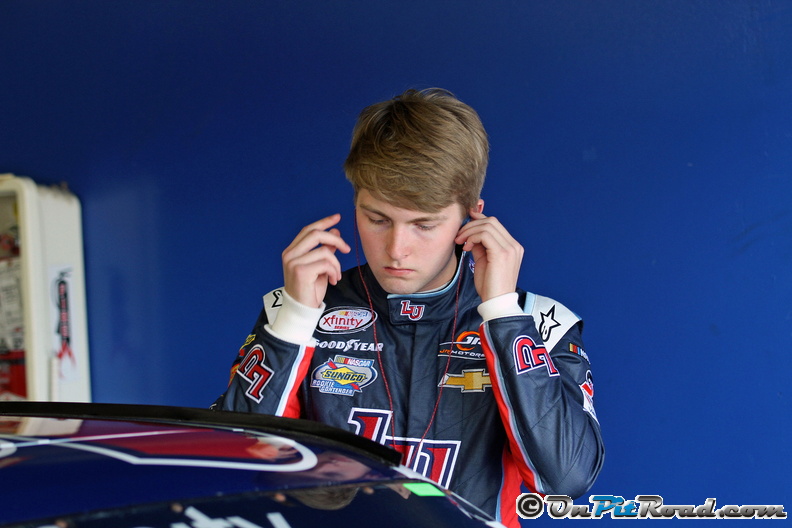 William Byron had only competed at the Atlanta Motor Speedway one time in his career before his first NASCAR Xfinity Series race there on Saturday, and that was in the NASCAR Camping World Truck Series last season with Kyle Busch Motorsports.
Despite his lack of experience, he was fast out of the gate, and able to score his first career front row start in the  Xfinity Series, qualifying in the second position to his former boss Kyle Busch. He remained up front for a majority of the afternoon with an average running position of 6.25 during his Atlanta Xfinity debut. Racing against some of the top stars in the Monster Energy NASCAR Cup Series, he proved he belonged while running with giants.
He spent 162 of the 163 laps in the top-15 with the one time he fell out happening during green flag stops. In the closing laps of the race, he found himself in ninth, but the rookie made up two positions to gain his best career finish of seventh. His previous best came at Daytona International Speedway two weeks ago in his series debut where he finished ninth.
"We had a really good Liberty University Chevrolet today. We had a radio communication issue, which didn't allow the team to hear what I was saying. Between Dave (Elenz) and Earl (Spotter), they would give me direction on how to tell them what the car felt like. It wasn't ideal, but our team made it work. A second top-10 finish to start off the season is a pretty good feeling. We will go back to work and get ready for Vegas next week." He stated in the team release.