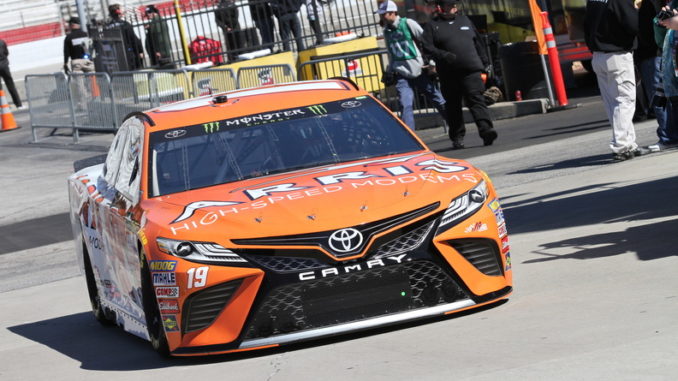 Rookie Daniel Suarez will experience his first major challenge as a rookie in the Monster Energy NASCAR Cup Series this weekend at Martinsville Speedway as his crew chief, Dave Rogers, will take an immediate personal leave.
Scott Graves, who crew chiefed Chris Buescher to the 2015 NASCAR XFINITY Series championship and Suarez to last year's XFINITY Series championship, will assume the role of crew chief on the No. 19 Cup team.
Graves was in a crew chief role on the No. 18 XFINITY Series car this season. JGR says his replacement in the XFINITY Series will be announced next week.
Rogers has been a full-time crew chief at the Cup level with Joe Gibbs Racing since 2010. He's scored 18 career Cup wins, 13 of which came with Kyle Busch behind the wheel. Rogers' most recent win came with Carl Edwards at Texas Motor Speedway last November.