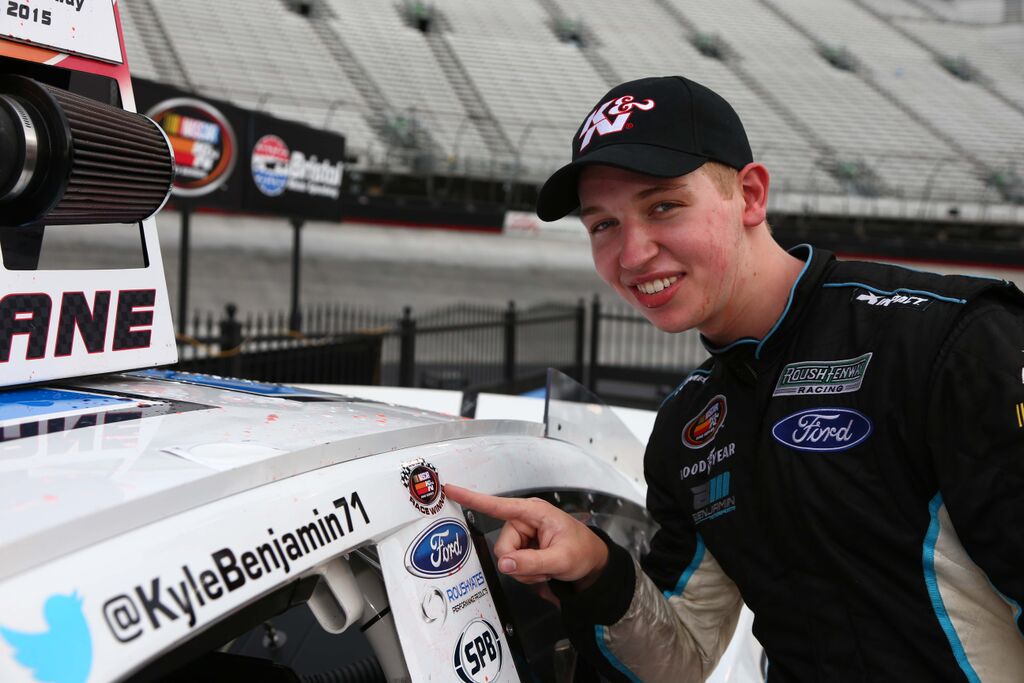 Joe Gibbs Racing announced on Wednesday that ARCA Racing Series and NASCAR K&N Pro Series East standout Kyle Benjamin will join the organization in four NASCAR XFINITY Series races later on this season.
Benjamin will make his XFINITY Series Debut at the Richmond International Raceway in the No. 20 Toyota on April 29, and will make his second start Pocono Raceway in June. He will make his final two starts in the No. 18 Toyota Camry at Iowa Speedway on July 29 and Kentucky Speedway on September 23.
"Kyle has proven to be a quick learner throughout his career," said Steve deSouza, Executive Vice President of XFINITY and Development for Joe Gibbs Racing. "All you have to do is look at his history and it's rather impressive to see how quickly success came to him at each stage of his development. We're excited to have him make his debut with our XFINITY program."
Benjamin has made 20 starts in the ARCA Racing Series where he's gained two victories, both coming in 2013. In 31 K&N East Series starts, he has four wins.
"I'm thrilled for the opportunity to drive a Toyota in the XFINITY Series for Joe Gibbs Racing," Benjamin said in the team press release. "This is going to be an incredible experience. and I'm looking forward to learning about how they operate and prepare for each race."
Kyle Benjamin joins a stout lineup of development drivers for the Joe Gibbs Racing which includes current Monster Energy NASCAR Cup Series rookies Erik Jones and Daniel Suarez, and XFINITY Series rookie Matt Tifft.