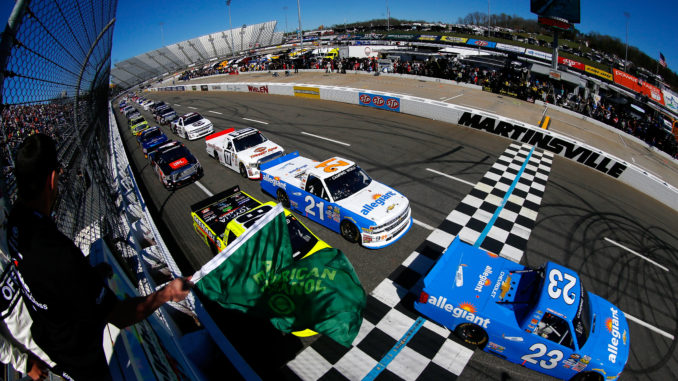 A shift from FOX Sports 1 to the FOX Network might be the reason for a ratings spike that resulted in Saturday's NASCAR Camping World Truck Series race at Martinsville Speedway being the most-watched Truck race on any network in the last five years.
The race at Martinsville scored 1,591,000 viewers according to Nielsen Media Research, but peaked near the end of the race with more than 1.9 million viewers. The uptick in viewers makes it the most-watched race since the season opener at Daytona International Speedway in 2012.
Last year's running of the spring Martinsville race on FS1 saw just over a million viewers tune in.
The race also brought in more viewers than last year's sole Truck race held on the FOX Network at Talladega Superspeedway, which had 1.285 million viewers.
FOX is scheduled to have one more race on its main network later in the year at Talladega.