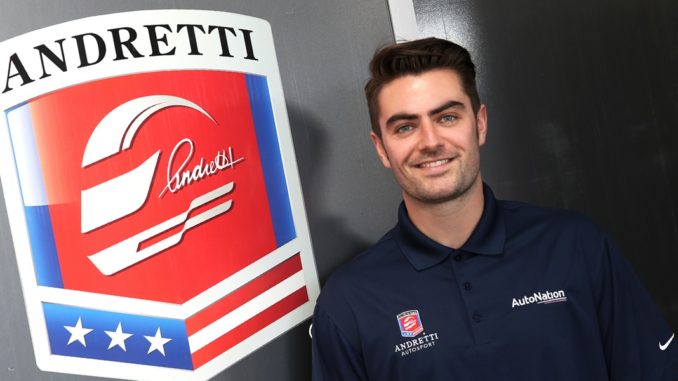 Andretti Autosport added to their driver line up for the 101th Running of the Indianapolis 500 race with the addition for Jack Harvey.
The Brit will drive the No. 50 Honda that will be sponsored by AutoNation, which has been a long-time team sponsor for Andretti Autosport.
"He hasn't driven an Indy car, but he's won in Indy Lights, he's won the Freedom 100," said Michael Andretti, CEO of Andretti Autosport. "We know what Indy Lights are all about, we know what it takes to win those races. If you can win there, you can be competitive in the big cars."
Harvey has competed in the Indy Lights in both 2014 and 2015 where he finished second in the championship both years. He has six series wins, including one at the Indianapolis Motor Speedway.
"To get my first opportunity to drive with Andretti Autosport is a dream come true because everybody knows what a great team they are," he said "There's nobody that has a better opportunity than what I've got. I think a lot of regular-season drivers would like to have this also."
The AutoNation entry will feature its Drive Pink campaign that raises money for fighting cancer. Over the past three years they have raised $10 million for this campaign. The number 50 was selected for the car as an honor to the 50 million AutoNation customers, the largest auto retailer in America has served.
"Michael's support has been absolutely incredible," said Marc Cannon, AutoNation chief marketing officer and executive vice president. "There are other places we could have gone for the partnership. We're so excited to keep it all in the Andretti family. Jack is a great, dynamic, young driver. It's just a great partnership and we enjoy working with Andretti."