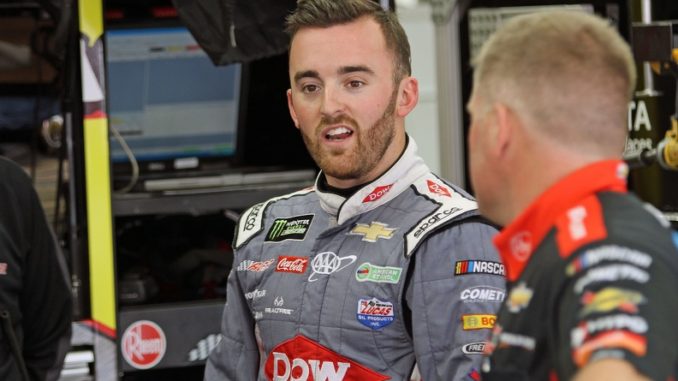 Austin Dillon was able to save just enough fuel during Sunday night's Coca-Cola 600 that went into early Monday morning to secure his first career victory in the Monster Energy NASCAR Cup Series. Dillon led just two laps after passing seven-time champion Jimmie Johnson, who ran out of fuel on the backstretch.
It wasn't an easy ride for Dillon who still had to hold off a hard charging Kyle Busch and Martin Truex Jr., who both dominated the race.
Dillon was able to deliver the first victory for the No. 3 car in the cup series since Dale Earnhardt Sr. did so at Talladega in October of 2000. Many fans flocked to social media to show their congratulations to Austin and the whole No. 3 team while they also received some negative responses from the fans on social media.
"Haters gonna hate," Dillon said in the post-race media availability. "They need to stop drinking that 'Hater-ade'."
"It feels awesome, like I said earlier, to all the supporters that have been behind us, the (No.) 3 car. Feels amazing," Dillon told OnPitRoad.com when asked how it felt to finally deliver a victory to the younger generation of No. 3 fans.
"To those that don't, I feel sorry for them because I hope it just keeps going. I hope this feels good to them, though. It's pretty cool to see the 3, like my grandfather said, on top of the pylon tonight."