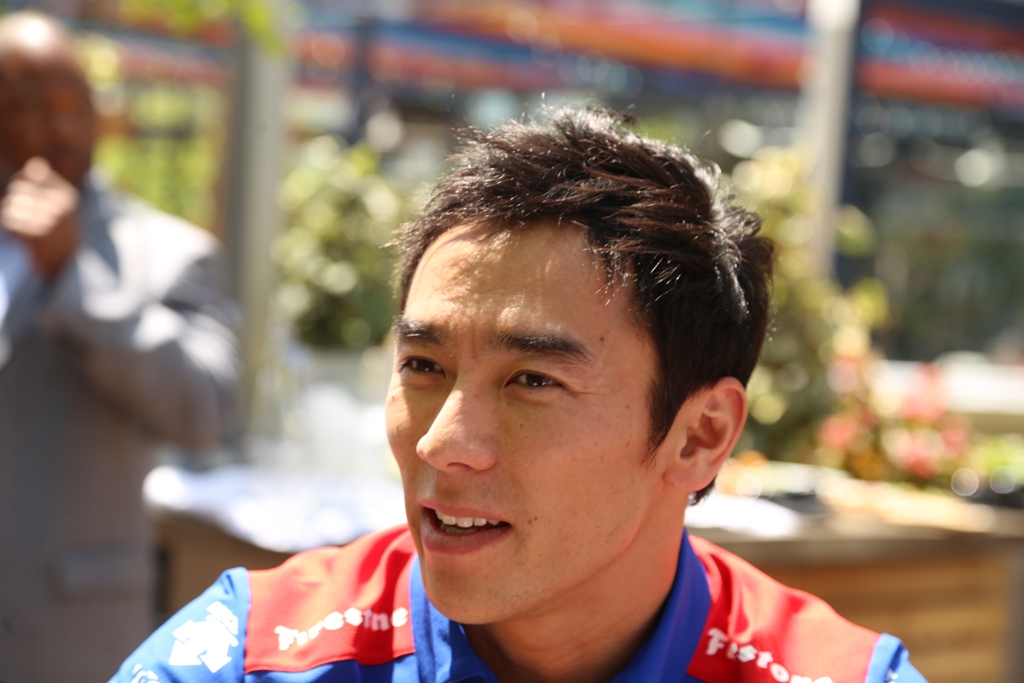 For many open-wheel drivers, winning the Indianapolis 500 is a dream. For Takuma Sato, driver of the No. 26 Honda for Andretti Autosport, it was a dream come true on Sunday after he became the first ever Japanese driver to win the esteemed race.
Despite being a perennial contender in the Verizon IndyCar Series, the 40-year-old began his racing career late at the age of 20. Now, 20 years later, the biggest question is how much fuel does he have left in the tank?
"Well, right," Sato said. "So, I didn't have opportunity when I was kid. I always loved, you know, the cars and motor racing. But I start racing when I was 20. So, I know it's very late. But I just kept never give up. I always challenge it. That's why maybe I failed so many times, too. But, you know, made a mistake, learn it, then try to get faster or better than all the drivers.
"Age is something for the athlete. Age 40 is something you have to consider how you going to perform well. I think we proved Helio still up there, me up there, T.K. up there. We train really hard to maintain. Always just heart and the mental, the mental strength. You can keep on going. Someday it will have to retire, but I will have a more competitive race I want to now."
The big focus during the Month of May wasn't on Sato. It was on a teammate who came from Formula 1, much like Sato did earlier in his career making the jump between series. Fernando Alonso shined in his IndyCar debut, but now it's Sato everyone wants to talk to.
"Fernando did obviously, an incredible job," Sato added. "I mean, he was leading the race in his first attempt at the 500. I was watching, probably five, six, or ten places back. My teammates was leading, doing a group run almost. It was fantastic. I mean, Fernando, tremendous commitment to come here, skipping Monaco Grand Prix. Show his smile all the time. He looks really, he loved, enjoyed it. He just drove so professionally. He's obviously one of the best guy.
"But Indy 500 is a race, you never know until very last lap. I was so pleasure to work with him. He's my old friend from Formula One. It's so great to work together. And Michael put everything together, six drivers, I think we were happy team."
Sato drove a good race. He never fell out of the top-10 throughout the entire race. Towards the end of the race Sato was battling Helio Castroneves for the lead. With a few laps to go Sato was able to get around Castroneves and win the race.
"Always nervous wherever he is," Sato stated. "I know Helio know how to win here, too. But, you know, I was happy that it was only constant race on him, not five packs. We already have a good cushion between others.
Helio is the guy, he can go for really hard, with respect. I can trust him, as well. On track or off, we got on really well. Having battle with him is always good. Given the circumstance, we had such a strong package, like Michael said. When it was new tire situation, so after the pit stop, everybody got fresh tire, the car not necessarily the fastest, I would say, because everybody could go flat out in traffic. That time I was really struggle."