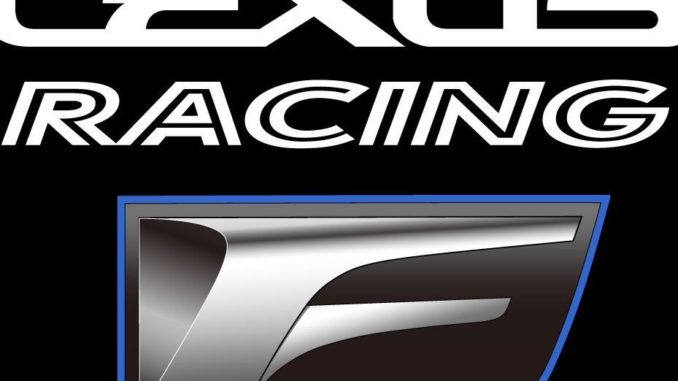 Sports Car Classic at Belle Isle Park – The Raceway on Belle Isle Park – June 2-3, 2017
COTA Recap … 3GT Racing drivers Sage Karam and Scott Pruett drove the No. 14 Lexus RC F GT3 to its second-consecutive top-10 finish in the GTD class for Lexus and 3GT Racing with a ninth-place result in the IMSA WeatherTech SportsCar Championship race at Circuit of The Americas on May 6. Jack Hawksworth and Robert Alon finished 13th in class after starting the race from the rear of the field in the No. 15 Lexus RC F GT3 at the 20-turn, Austin, Texas track.
Detroit History … Lexus and 3GT Racing will compete Saturday in the IMSA WeatherTech SportsCar Championship race at the Raceway at Belle Isle in Detroit, Michigan. All four 3GT Racing drivers have experience on the 14-turn, 2.35-mile street circuit and will look to get the Lexus RC F GT3 its first podium of the season. Scott Pruett has raced on Belle Isle 11 times, including four times in IMSA with his best finish coming in 2012, a third-place result in the then Daytona Prototype class. Pruett also competed in seven Champ Car events at Belle Isle, earning a third-place result in 1995 and his first career Champ Car pole position in 1996. Teammate Sage Karam, who raced in the 101st running of the Indianapolis 500 on Sunday, has two appearances at Belle Isle in the IndyCar Series in 2015 with a best finish of 12th. Robert Alon earned a podium result (third-place) from the pole position in his only start on the Detroit street circuit last year in the Prototype Challenge class. Jack Hawksworth has made six IndyCar Series starts at the Raceway at Belle Isle and twice finished seventh in the 2015 duels.
3GT Racing Backyard … The IMSA WeatherTech SportsCar Championship race at Belle Isle Park marks a home event for 3GT Racing whose race shop is located in Lansing, Michigan, approximately 100 miles northwest of the Raceway at Belle Isle Park. Fielding two Lexus RC F GT3 models in the GTD class, 3GT Racing is owned and operated by veteran racer Paul Gentilozzi, a five-time Trans-Am Series champion, and his longtime partners and sons, Tony and John Gentilozzi. Drivers Jack Hawksworth and Sage Karam have relocated to Lansing and are now roommates living close to the 3GT race shop.
A Stop on the Way to Detroit … 3GT Racing drivers Scott Pruett, Sage Karam and Jack Hawksworth along with team owner Paul Gentilozzi will visit the HARMAN North American Automotive Headquarters in Novi, Michigan on Thursday on their way to the Raceway at Belle Isle Park. During their visit they will be put through interactive demos and experiences to learn more about the exclusive Mark Levinson brand available in many Lexus vehicles. Mark Levinson, which is part of the HARMAN portfolio of audio brands, serves as the primary sponsor on the 3GT Racing No. 14 Lexus RC F GT3 race car driven by Pruett and Karam in the IMSA WeatherTech SportsCar Championship GTD class.
Winning Off the Track … Many technologies from Lexus' racing initiatives have transferred to their production cars, including carbon fiber roofs, suspension design and vehicle handling characteristics. In 2016, total Lexus high performance vehicle sales (GS F, RC F and formerly IS F) exceeded 2,400. In addition to these models, many other Lexus vehicles offer F SPORT versions with enhanced bold styling and handling agility that are inspired by Lexus' racing efforts, and more than 60,000 F SPORT versions were sold in 2016. The Lexus LC, the manufacturer's world-class luxury coupe with a 10-speed transmission, debuted in dealerships across the country in May.
Lexus Racing Quotes
SCOTT PRUETT, No. 14 Lexus RC F GT3
Are you looking forward to racing the Lexus RC F GT3 in Detroit?
"I enjoy going to Detroit. I love the track there. It's a lot of fun and going to be a whole different experience from our last race at COTA (Circuit of The Americas). It's going to be very similar to Long Beach. We looked at the data (after COTA) to see kind of what took place and what happened and just get as much understanding of how to learn more about being better when we get to Detroit. This is all part of learning with this new program. We're working hard and continue to make great progress, but we still have a lot to learn and we look forward to getting back on track in Detroit."
SAGE KARAM, No. 14 Lexus RC F GT3
Do you enjoy racing at the Raceway at Belle Isle?
"I like Detroit a lot. It's a track that's been good to me. I'm excited to get there – it's got a lot of character in that track. We ran strong at Long Beach and it's a pretty similar track with it being a street circuit. I felt really comfortable at Long Beach in our Lexus, so I'm excited for Detroit. It's 3GT Racing's backyard, so obviously we want to do well there and bring home a good result. I just want to be able to get the result for Lexus and 3GT Racing because everyone is working really hard. I'm working hard and I just want to see the result – I think everyone deserves it. It's about that time and I think Detroit could be the turning point of our season."
ROBERT ALON, No. 15 Lexus RC F GT3
What is your assessment of the team at this point in the season?
"We're getting really strong as a unit. The team is getting strong, the drivers know the cars more and I feel like we're getting better. We're going to podium soon – we just need the right situation. We were pretty strong at Long Beach in the RC F GT3 and that's the only other street track we've been to, so I think it's going to transfer over and I think we will be strong racing at Detroit. We've just got to put our heads down and do what we know how to do."
JACK HAWKSWORTH, No. 15 Lexus RC F GT3
What is your outlook for the Lexus RC F GT3 at Detroit?
"Detroit will be very similar to Long Beach with it being a street circuit. We were strong there and had a great Lexus RC F GT3 on that track so I think it will be a good race for us. It's a local race for 3GT Racing being based in Lansing and for me too because I live there now. We're really looking forward to Detroit. Everywhere we've been we've been able to dial it in and be quick. We were quick at Sebring, Long Beach and very quick at COTA. We've got a handle on the No. 15 Lexus – it's just about putting the race together from beginning to end."