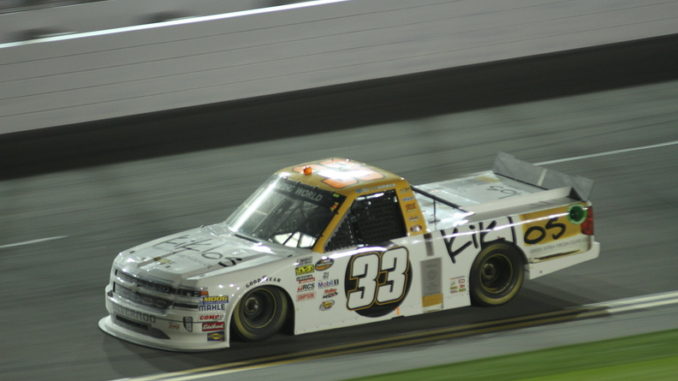 Rookie Kaz Grala shocked the racing world earlier this year at Daytona International Speedway by winning his first NASCAR Camping World Truck Series race. The 18-year-old nearly turned the racing world on its head for the second time this season when he battled veteran teammate and defending series champion Johnny Sauter for the win at Dover International Speedway on Friday.
Ultimately, Grala wound up finishing second to Sauter, but it was a valiant effort for the northeastern driver who graduated from high school the same day.
"This was a big day for me, not only for my school life but for my racing life. We were close," Grala said. "The handling on my truck was pretty good at the end. These truck races are all about track position and clean air and we had both. Jerry (Baxter) called a great race that got me up front with clean air when it was important. He timed everything perfectly to give me a chance at the end, but we came up just short.
"Johnny Sauter is a veteran and a champion for a reason though. I could get to him, but he knew how to take my air away from me to keep me behind him. That's experience."
Grala's been coming on strong since the season started. With three top-10 finishes this year, he heads to Texas Motor Speedway next where the youngster can lean on Sauter, a three-time Texas winner, for advice.
In 15 Truck Series starts, Grala has six top-10 finishes. Look for him to increase that number as the season moves forward.