Simon Pagenaud Not Happy With Teammate After Gateway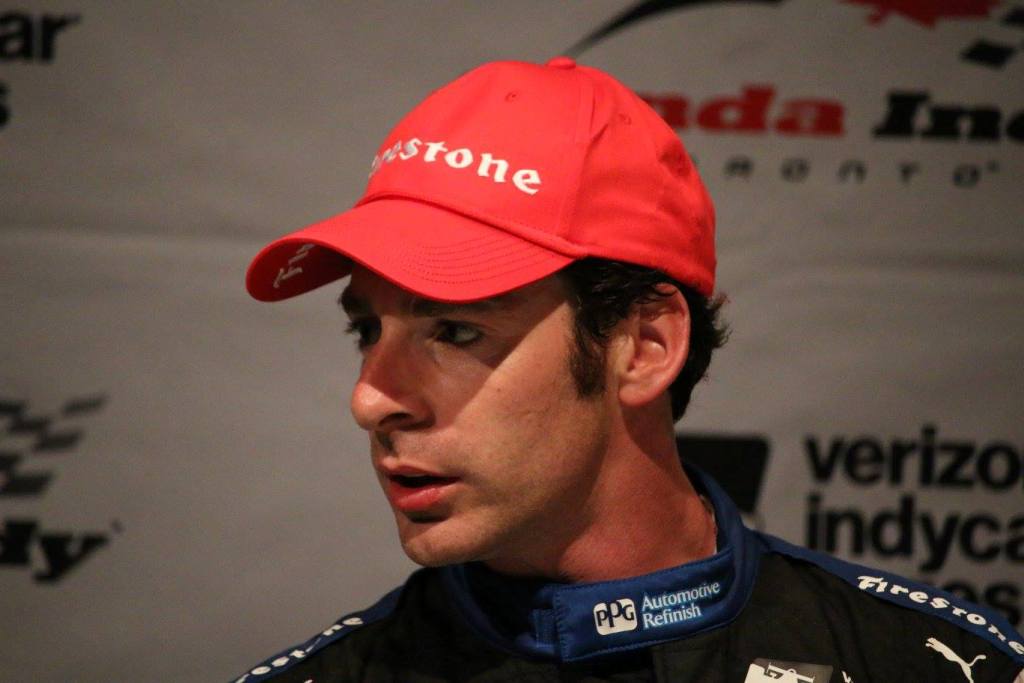 Simon Pagenaud, driver of the No. 1 Menards Chevrolet for Team Penske, was leading the Bommarito 500 at Gateway Motorsports Park with under 35 laps remaining in the race, but an incident with teammate Josef Newgarden in the latter stages of the race soured his chance at a win.
The Frenchman had a strong car all race long, and that showed when he was able to keep his car in the top-five for the majority of the event. He had some awesome pit stops that kept him in contention for the win. He credits his crew for the great pit stops.
With 35 laps to go, Pagenaud was leading the race with his teammate Newgarden behind him. A few laps later, Newgarden made a move for the lead. Pagenaud was on the receiving end of a good old fashioned "bump and run." Pagenaud was able to save the car and keep it off the wall, however it cost him two positions as Scott Dixon, another championship rival, was able to get around him for second. After the race, Pagenaud let Newgarden know that he wasn't happy.
"We had a great race with the Menards Chevrolet," Pagenaud says. "All of the adjustments left us with a great car at the end. When we needed to come up with a great pit stop, we did. Those guys really are the best. They always come through when they have to. Unfortunately, it didn't work out there at the end. I can't say that I'm overly pleased, but that's racing.  I think if it wasn't me, he would be in the fence with somebody else. That's what I've got to say.  We still have the championship out there, so we'll get ready for Watkins Glen."