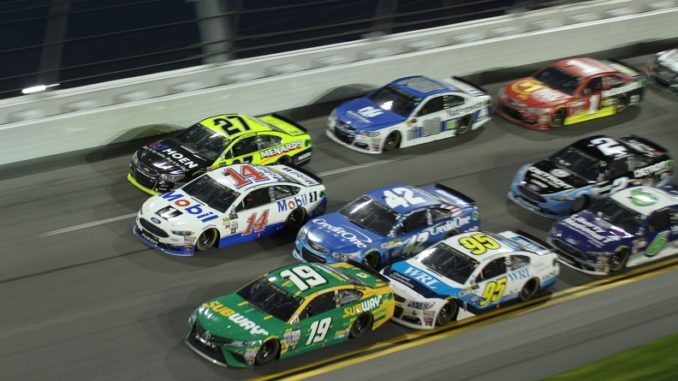 The world of big business has reared its head in NASCAR once again. It was reported this past weekend that long-time NASCAR sponsor, Subway, would end its relationship with rookie Daniel Suarez.
In a statement to Catchfence.com, Subway cited "circumstances beyond our control" as the reason for the decision. Apparently, the circumstances are related to a TV segment that included Suarez along with NBC on-air personality, Rutledge Wood. During the segment, which was entitled "Desayuno (breakfast) with Daniel", the two handed out doughnuts from Dunkin Donuts, a competitor of Subway.
It has been two months since the segment aired on television. There has been no mention as to why Subway did not announce the decision at the time of the event.
If the decision was made at the time of the event, it adds to the frustration for the Joe Gibbs Racing organization. Since the team was not informed until very recently about the decision, the team has lost considerable time in which it could have been searching for a replacement partner. If the television segment was truly the cause of the termination, one wonders why the delay in informing the team.
Many fans and media members alike are voicing their opinions about the Subway decision. Many feel the Dunkin Donuts event is simply being used as an excuse for breaking the agreement and Subway is receiving some negative publicity on social media outlets about the decision.
Subway has been associated with NASCAR for over ten years. It does seem strange that it would end its relationship with a rising star so abruptly over seemingly an innocent mistake.
Due to the rising cost of competing in the sport, and the fact that there are less and less companies that can afford a full sponsorship in NASCAR's national touring series, race teams must work hard to ensure the sponsors are happy. Every aspect of a driver's life must be managed and conflicts must be avoided. This event should serve as a warning to all teams to closely monitor everything their drivers do.