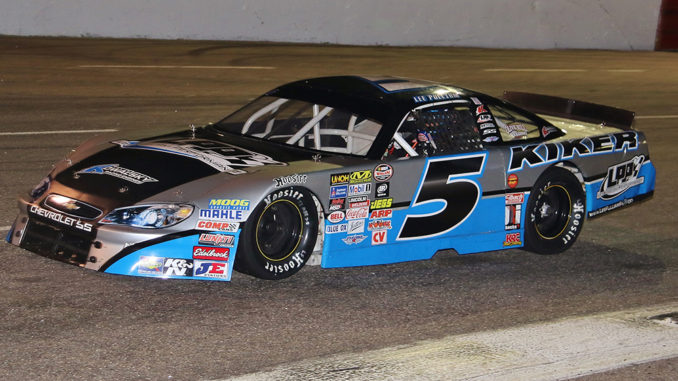 Short track ace, Lee Pulliam, has won his fourth NASCAR Whelen All-American Series national championship in six years. It was a long trying week for the driver from North Carolina. A last-minute disqualification handed Pulliam's nearest competitor, runner-up, Trevor Huddleston, an additional victory which could have skewed the points totals.
"It was one of the best phone calls I have ever received," said Pulliam. "It's been a pretty long week, I tell you that. But it's all been worth it."
The NASCAR Whelen All-American Series points system is rather unique, and much different than NASCAR's national touring series. The system designed to balance the value of finishes for racers across the country eliminating the possibility of a driver racking up wins against very little competition and gaining a large points advantage.
Pulliam tallied 19 wins, 36 top-fives and 43 top-tens during the season. With the championship, Pulliam pulls into a tie for second with Phillip Morris for the most number of championships. The two are just one shy of overall leader, Larry Phillips.