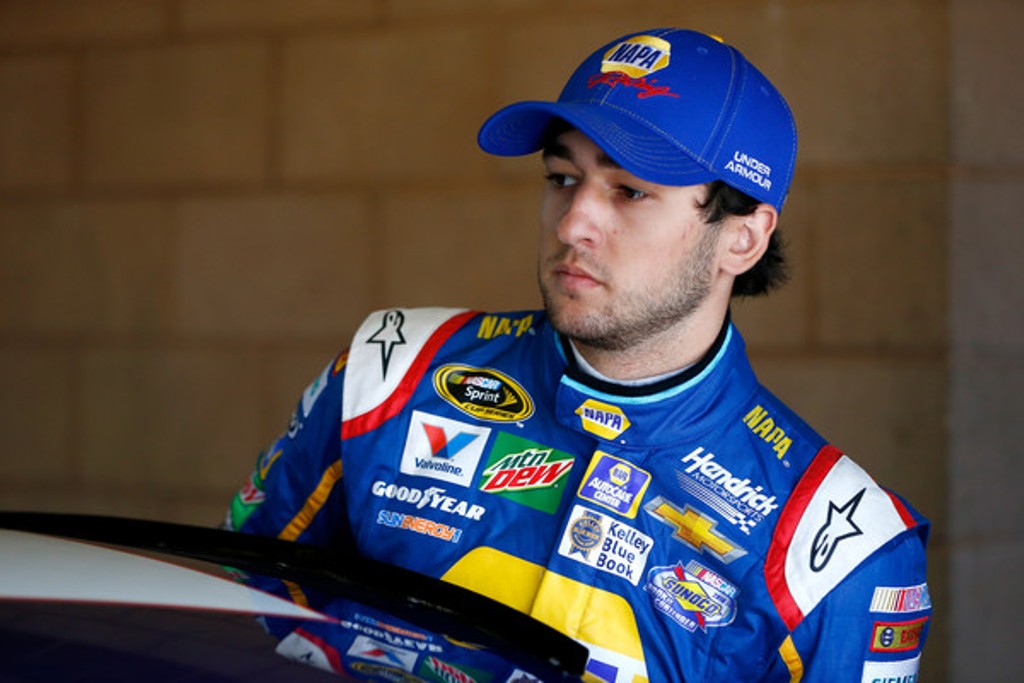 By now the whole world has likely seen what transpired last Sunday at the famed Martinsville Speedway between Denny Hamlin and Chase Elliott. And it seems like everyone has and opinion, judging by fan reactions and social media posts, it would seem the court of public opinion has ruled squarely in favor of Elliott, many calling for swift and immediate retaliation. But, is that the best thing for what it is that Elliott is trying to accomplish?
The young Dawsonville, Georgia native is in pursuit of his first series win, as well as being in the hunt for a championship. Few people will dispute that Elliott "owes" Hamlin after last week's tussle, and in an interview with NASCAR on Sirius/XM Radio Wednesday, Hamlin himself hinted that he half expects it. But if your gluing your yourself to the television this Sunday to watch the Monster Energy NASCAR Cup Series, that's great you should see an exciting race from Texas Motor Speedway. If your tuning in to see Elliott exact his revenge, it's likely not going to happen.
Texas is notorious for being one of the fastest tracks on the circuit, reaching speeds over 200 miles per hour, so there are always serious safety issues. No matter how mad one driver may be at the other, it's hard to fathom a scenario where someone would endanger another for payback.
That being said, Chase Elliott needs to keep his focus on the bigger picture. With only two races left before Championship weekend, Elliott finds himself in virtually a "Must-Win" situation. Firmly in eighth place (the final playoff position) and 26 points below the cut-off line, doesn't leave much wiggle room for racing your way in on points.
It's hard to imagine a driver chasing his ever elusive first win doubled with being a championship contender, would concern himself with payback. An attempt at revenge could go very wrong, very fast. Once false move in execution and your championship hopes could be over in an eye blink. Elliott and his veteran crew are smart enough to realize this.
So, by all means grab some snacks, and your favorite cold beverage. Relax in the recliner of gather around the patio with some friends. Tune in to Sundays race. There will be plenty of excitement, and story lines. Just don't look for Elliott vs. Hamlin to be one of them. It could happen. Just not very likely.