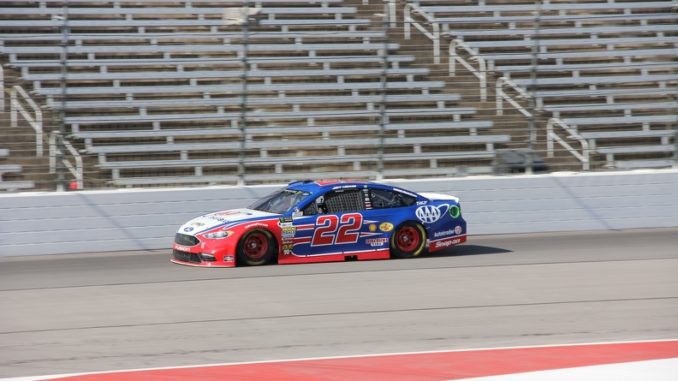 Pre-qualifying technical issues made Joey Logano one of seven drivers who were unable to make a qualifying run on Friday at Texas Motor Speedway. Starting from the 36th position is a big hurdle for the No. 22 team, but his past at Texas can enlighten a positive looking future as the race continues today.
"We have a lot of work to do now," said Logano in the Ford Performance release. "AAA is our sponsor and they are sponsoring the race and we want to have a good run for them and we still will, we just have a little bit of work cut out for us now. This is a place that is really no advantage to starting in the back. It is not like we get fresher tires. It is a pretty challenging place to pass, especially early in the race and the track isn't very wide yet. The challenge is pretty big in front of us but I have a team that is up for it. We will keep battling."
In 18 starts at the Texas, Logano has one victory back in 2014. However, that was before the track was repaved, creating an almost brand new racetrack. Earlier this year, he finished third. In the last three races at Texas, Logano has finished third, second and third but that doesn't mean much, especially since all of those finishes came when he started inside the top-five. The 36th-place start isn't his worst start at Texas, that came back in his debut at TMS in 2008 when he qualified 43rd, shot gun on the field.
The consistency lately at Texas certainly makes Logano one to not overlook, but he'll have to find a way to utilize the outside line, and that's been tough this weekend.