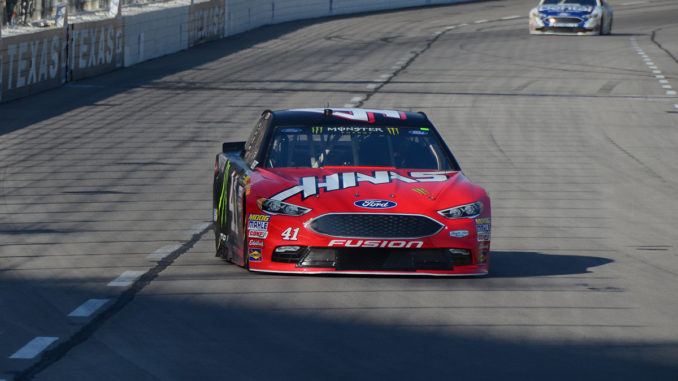 Running 200 mph is nothing new to NASCAR. It's been done on numerous occasions, to the point that it's more or less common-place in racing conversations.
In 1970 when Buddy Baker became the first NASCAR driver to turn a lap averaging better than 200 mph, during a Goodyear tire test at Daytona, at 200.096 mph, the racing community stood on its side and marveled with wonder. Then in 1987 when Bill Elliott ran 212.809 mph (a record that still stands 30 years later), he was labeled "the World's Fastest Stock Car Driver."
These feats were true testaments to the engineering marvels of NASCAR. They proved then man and machine had progressed as one cohesive unit.
But there was one common factor that made these accomplishments possible: they were done on tracks that were two and a half miles or more in length. Daytona International Speedway and Talladega Superspeedway have long held been the sole benefactors of 200 mph average lap speeds. But not any longer.
On Friday, Kurt Busch traversed the 1.5-mile Texas Motor Speedway at a whopping 200.915 mph. This is exceptional for the fact that it was the fastest lap NASCAR had ever turned on a mile and a half track.
Busch wasn't the only one to top the 200 mark. Denny Hamlin, Kevin Harvick, rookie Erik Jones and Kyle Busch all exceeded the milestone as well.
"The sensation of speed, it's unbelievable," the elder Busch brother told reporters afterwards.
Denny Hamlin concurred with Busch's assessment and elaborated further: "I don't know of any driver that is comfortable running at the speed we're running right now," Hamlin stated, "Kevin Harvick walked by and as soon as that was over, he said 'I'm glad that's over.' It's crazy speed."
The drivers may rightfully be concerned with the climbing speeds, but the fans want more. As Kurt crossed the line to post his historic lap, the Texas crowd let out a roar of overwhelming approval. So, it begs to question: where does NASCAR find the balance between giving the fans what they want, and keeping competitors not only safe, but happy as well.
It's a decision that most people wouldn't envy having to make.