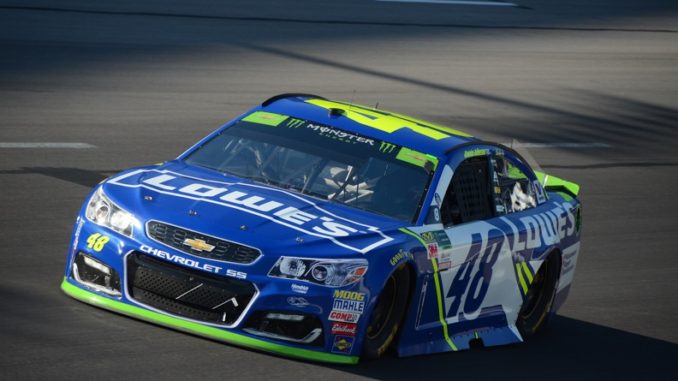 Ever since NASCAR introduced its format of the championship coming down to a four-driver best finish takes the title at Homestead-Miami Speedway in 2014, at least one Chevrolet driver has had a chance at the championship each year. This season might be the one to change that.
Leaving Sunday's race at Texas Motor Speedway, the remaining Chevrolet drivers in the tight hunt, defending series champion Jimmie Johnson and young Chase Elliott, are both essentially in must-win situations.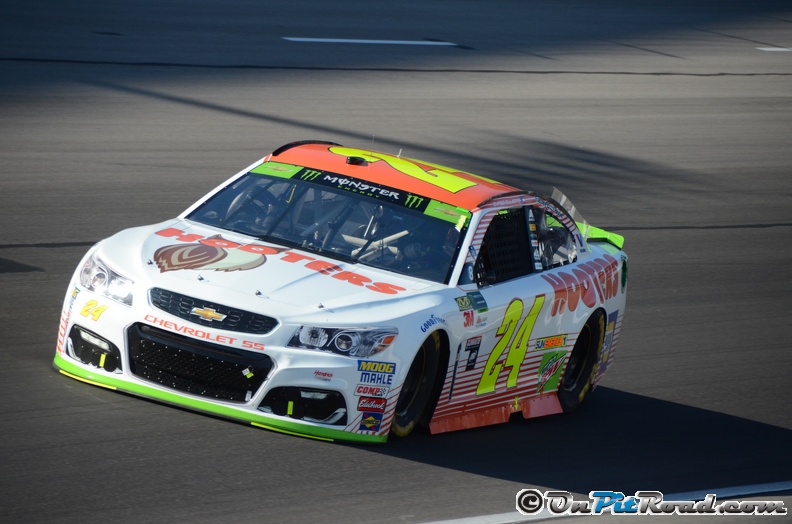 Johnson left Texas with a 51-point deficit to fourth-place, and final playoff spot holder, Brad Keselowski. Elliott has a 49-point deficit. Mathematically, they can still make it on points. Realistically, however, both drivers are in desperate need of a win.
With Kevin Harvick's win on Sunday, he joined Kyle Busch as the first two drivers to guarantee their spot at Homestead. Martin Truex, Jr. also clinched a spot on points, leaving only one spot left, the one that Keselowski currently holds.
Johnson, a seven-time Monster Energy NASCAR Cup Series champion, knows he needs to win at Phoenix Raceway next week in order to race for record-breaking eighth championship after finishing 27th on Sunday.
"I know we're building a better race car and taking a few new ideas to Phoenix," Johnson said in a team release. "We'll go there and fight as hard as we can."
Elliott has had a more consistent playoff run than Johnson this season, and looked to be in position to win at Martinsville Speedway until he was wrecked late in the race by Denny Hamlin, a fellow playoff competitor. That wreck put Elliott in a deep hole that he was unable to climb out of at Texas, even after finishing a strong 8th.
"We will try our best out there and see what happens," Elliott said.