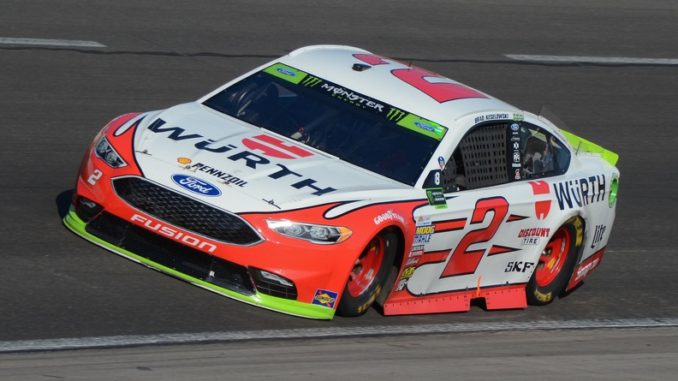 On Sunday, the Monster Energy NASCAR Cup Series will narrow down the playoff field from eight to four. Kyle Busch and Kevin Harvick have already won their way into the championship battle at Homestead-Miami Speedway, and Martin Truex Jr. used his points cushion to lock in his spot last weekend at Texas Motor Speedway.
Five drivers will battle for a sole spot. These five drivers will either have to battle it out for the win or squeeze every point possible out of the Can Am 500, with some needing the race of their careers to move on.
Brad Keselowski
The 2012 Series champion is in the discussion of winning his second championship for the first time in a few years. His teammate, Joey Logano, has made the championship four in two of the last three years. Since being unable to rebound from an encumbered victory earlier in the year, Logano missed the playoffs for the first time as a Team Penske driver. This gives Keselowski the opportunity to step up and take the spotlight, and possibly leave Homestead with the title.
The biggest issue facing Keselowski is the fact that he didn't win at the two first races which were in his words, "must-win races" to the team. In 16 races at Phoenix Raceway, Keselowski has a 14th-place average finish. That average is only 14th best of all recent drivers at the track, and seventh best of the eight playoff drivers. Two disappointing finishes in 2016 makes things kind of sketchy for the No. 2 team this weekend. One positive to note is the fact that Keselowski finished fifth there earlier this year, and that could be good enough to move on to Homestead, but he shouldn't bank on it.
Denny Hamlin
NASCAR's most unpopular driver right now has to be Denny Hamlin. After dumping Chase Elliott at Martinsville Speedway, he hasn't been getting the most cheers from the stands, especially last weekend at Texas. That is about the only negative thing happening to Hamlin right now, who has had a very consistent playoff. He's having a record season to boot, tying the most top-fives in a season (2009) with his most recent third-place finish. Since Charlotte, Hamlin has been on a hot streak earning a top-10 in every race and earning his best finish last weekend at Texas.
Hamlin is a little better at Phoenix than Keselowski with a 11th-place average finish in 24 starts. In 2011, he conquered the desert for his only victory in Arizona. Two poles and another front row start would definitely make Hamlin a favorite when it comes to qualifying on Friday. If everything adds up, Hamlin will plead his case for that final spot at Homestead.
Ryan Blaney
Ryan Blaney has really flown under the radar this season. He earned his first career victory at Pocono Raceway back in June and has been consistent enough to make it this far in the playoffs.
Still in hot pursuit for Wood Brothers Racing's 100th victory in the Cup Series, Sunday could be one for the record books. Talladega was Blaney's worst race in the playoffs, but he has since rebounded with three straight top-10s. He's ahead of some drivers you'd expect to already have a spot at Homestead, and even if he doesn't make it, it's still not a failure of a season.
The notebook is slightly slim for Blaney at Phoenix but there's something worth looking at on his stat sheet. In three races, he has finished on the lead lap every time. He started second earlier this season. Should he do that on Sunday and have a strong finish, look for him to fly under the radar right to Homestead.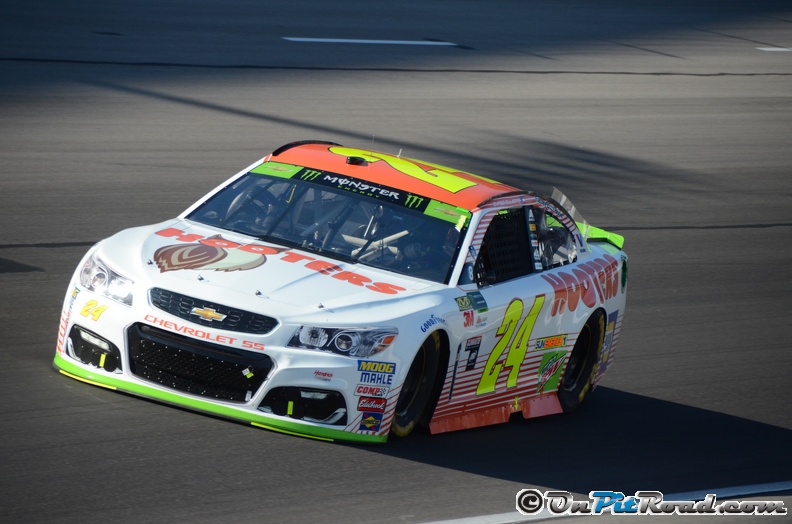 Chase Elliott
"The Peoples Champion" is what Texas Motor Speedway track president Eddie Gossage labeled Chase Elliott, and within good reason. Two weeks ago at Martinsville the passing of the torch took place with Elliott taking his spot as the future face of the sport. In order to get that champion label though he has to make it to Homestead first.
Elliott is leading the Chevrolet charge, but he hasn't punched his ticket to Homestead yet. Should both Elliott and Jimmie Johnson miss the championship four, it'll be the first time in the elimination style format that doesn't involve a Chevrolet. That'd be a huge blow to the manufacturer that is watching three of its former drivers compete for a championship at Homestead, driving something different. Elliott was pretty silent last weekend at Texas finishing eighth in his 75th start, but maybe he is building up for something big in No. 76.
Like Blaney, Elliott only has three starts at Phoenix and he has also completed every lap. He started third last November and finished ninth, while the spring race this year wasn't anything special. One victory for his father came back in 1989 and a victory is the only clear and safe way for Elliott to push his way into the championship four and if it happens go ahead and punch that ticket.
Jimmie Johnson
There was a picture on a milk carton earlier this week saying that Johnson is missing and a reward is offered and it's clear as day now as to why. Everyone has a bad day every now and then, but having two straight bad weekends at tracks we've seen Johnson dominate at in the past makes it kind of foggy on if the No. 48 team will compete for championship No. 8 next weekend at Homestead. The whole season has just been strange for the team that usually is always in the headlines. Johnson had a tough weekend last weekend at Texas, a track he's won at seven times in his career. He just couldn't catch a break and ended the day three laps down.
Johnson will need a walk-off victory on Sunday and it's somewhere he has had success at in the past, just not lately. From April 2007 through November 2009, Johnson won four out of six races at Phoenix. Recently though, he's not finished better than fifth, and the rest are just haunting for the No. 48 team to even think about especially entering this weekend with a must-win stipulation.