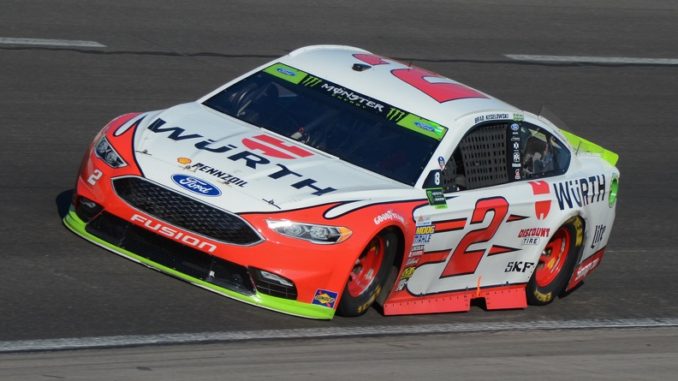 On Sunday, Brad Keselowski will compete for his second Monster Energy NASCAR Cup Series championship of his career. After Denny Hamlin's misfortune last weekend, it all but locked the No. 2 car into Homestead. Conservative racing isn't normally his style but at the end of the race that style punched his ticket to Homestead, after Matt Kenseth ultimately passed Chase Elliott to win the race. It'll be the first time since his championship season in 2012 that he'll compete for the title.
"I'm just glad to be in it, and we'll have a great opportunity," said Keselowski. "I'm thankful for that. I'd like to be in it and probably have come off a couple races where we were the fastest car. That sure would make you feel good."
Being as it's the first time since 2012 he's competed for the championship, he hasn't had the opportunity to race in this one-for-all style race. With a new format, Keselowski could become only the second driver to win a championship in two different formats as it was the classic chase format back in his championship winning season.
"Where we're at and the way these formats go and single race like this, you just don't know what's going to happen. I mean, it's one race to determine a championship, and anything can happen. You have no idea what's going to happen next week, and I think it's easy to read too much into it. It's easy to read not enough into it, and at the end of the day, I'm just going to get in the race car and drive it."
A "must-win situation" has been Keselowski's cup-of-tea and on Sunday he's in another one of those. 2014 and this season at Talladega come to mind as the must-win's that Keselowski has done in his career and though a driver doesn't have to win, it will be a lot easier to do so.