Andretti, Rossi Set to Swap Rides in 2018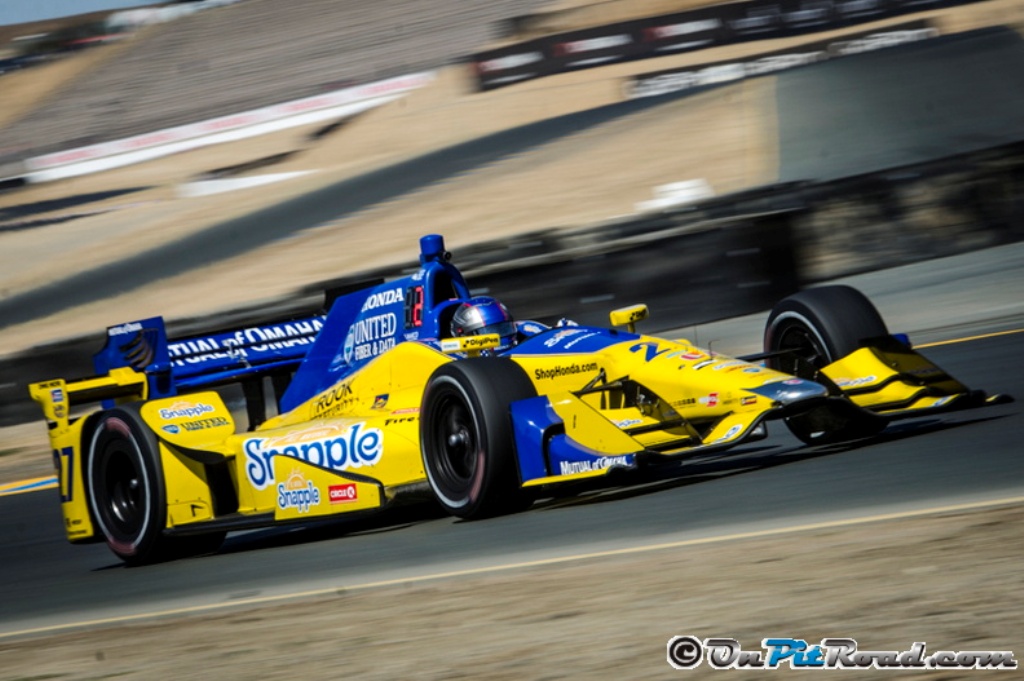 In a somewhat surprising move, IndyCar drivers Marco Andretti and Alexander Rossi have swapped numbers for the 2018 season. Andretti will pilot the No. 98 Honda for Bryan Herta Autosport co-owned by Andretti Autosport, while Rossi takes control of the No.27 Honda for Andretti Autosport.
Herta was the strategist for Andretti last season, so the move should be a smooth one for him.
"I'm thrilled to be continuing the partnership with Andretti Autosport," said Herta, president of Bryan Herta Autosport. "The relationship has worked really well both on and off the track for us and our partners. I'm looking forward to moving back onto the No. 98 timing stand with Marco and can't wait to get the 2018 season started."
Rossi who drove the No. 98 the past two seasons has two victories in the car. His first came at the 2016 Indianapolis 500 and the second came in the 2017 IndyCar Grand Prix at the Glen.
Andretti made his 200th career start at the green flag of the series finale in Sonoma Raceway. The Nazareth, Pennsylvania native hasn't missed a race since he was a rookie back in 2006. In the 2017 championship standings he placed 12th. He had four top-10 finishes, which included his best finish of fourth at Honda Indy Toronto.
"I'm very much looking forward to being in the Andretti-Herta entry," said Andretti. "My goal is to bring the No. 98 another Indy 500 win along with many other victories. Working with Bryan has been refreshing – he is very committed to getting me all the tools I need to get back into victory circle. He believes in my talent and is dedicated to turn that into results."
Andretti Autosport will run four Honda entries driven by Ryan Hunter-Reay, Zach Veach, Andretti and Rossi. Stefan Wilson will join them for the 2018 Indy 500. NAPA Auto Parts will be a co-primary sponsor for the No. 27 for 10 races. They have yet to announce a sponsor for Andretti, nor a sponsor for the remaining races for Rossi.