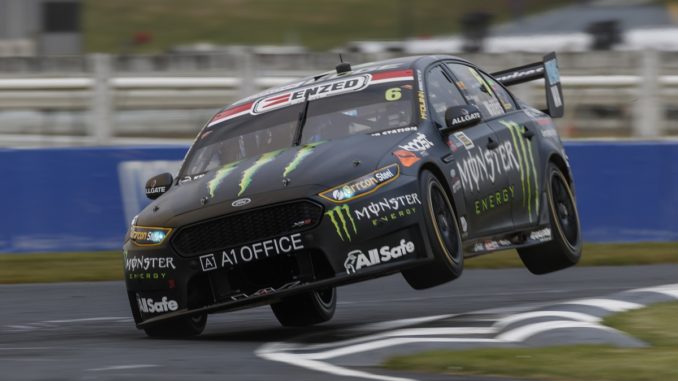 The Australian Grand Prix Corporation is pleased to announce the Coates Hire Supercars Melbourne 400 will be fronting a huge support category line-up at the 2018 Formula 1® Rolex Australian Grand Prix, 22 – 25 March.
The fan experience will be taken to the next level with the Coates Hire Supercars Melbourne 400 leading a stellar line-up of championships including the Porsche Wilson Security Carrera Cup Australia, Australian GT Championship, and the international Ferrari Challenge Trofeo Pirelli – Asia Pacific.
Australian Grand Prix Corporation CEO, Andrew Westacott, is excited that fans are set to witness the biggest track program ever at the 2018 FIA Formula One World Championship season opener.
"With a bumper line-up of entertaining and competitive racing, it will be an incredibly unique experience for fans as they enjoy the spectacle of these action-packed support categories," Westacott said.
"Fans will be spoilt for choice across the four-day event, with an array of on-track action racing for championship points in all categories."
In addition to counting for championship points for the first time, the Coates Hire Supercars Melbourne 400 will feature a new rapid-fire qualifying format and compulsory pit stops for fuel and tyres for two of the four races across the event.
Supercars CEO, James Warburton, was delighted to confirm Australia's number one category would feature throughout the Formula 1® Australian Grand Prix as a Supercars Championship round for a further six years until 2023.
"We are delighted Supercars now enjoys the status as an official support category of Formula 1® here in Australia and internationally," Warburton said.
"To participate fully as a round of our Championship in Melbourne with 400km of racing including pit stops is a huge win for our fans, teams and our drivers.
"We thank and applaud the Australian Grand Prix Corporation and Formula One Management for making this happen for the first time in the 20 years we have featured at the event."
To acknowledge the new championship status of the Coates Hire Supercars Melbourne 400, the inaugural winner's trophy has been named after racing legend Larry Perkins, whose successful career saw him race in both Supercars and Formula 1.
Race formats* announced today are:
Thursday
Practice 1: 30 minutes
Practice 2: 30 minutes
Qualifying session 1: 10 minutes (results for grid of Race 1)
Qualifying session 2: 10 minutes (results for grid of Race 2)
Friday
Qualifying session 3: 10 minutes (results for grid of Race 3)
Qualifying session 4: 10 minutes (results for grid of Race 4)
Race 1: 60 minutes (25 laps – 132 km) – compulsory pit stop/tyre change and fuel top up
Saturday
Race 2: 30 minutes (13 laps – 69 km)
Race 3: 60 minutes (25 laps – 132 km) – compulsory pit stop/tyre change and fuel top up
Sunday
Race 4: 30 minutes (13 laps – 69 km) – last race before Grand Prix
*based on provisional track schedule
The 2018 Formula 1® Rolex Australian Grand Prix ● Albert Park ● 22 – 25 March, 2018
For more information visit www.grandprix.com.au or call 1800 100 030
Media Contacts: Anita Nielsen +61 433 363 422 (AGPC)