Dillon Bros., Gaughan, Jeb Burton and Lee Headline RCR "All-Star" Car Lineup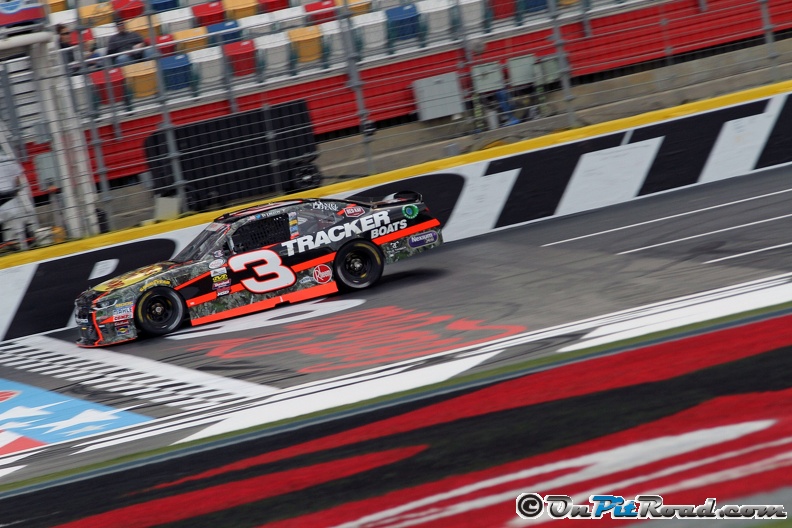 Richard Childress Racing announced today announced a mix of veterans and young drivers with less experience will pilot their No. 3 Chevrolet in the NASCAR XFINITY Series this season.
Brothers Austin and Ty Dillon who have more than 250 series starts between them along with semi-retired Brendan Gaughan will team up with rookie driver Shane Lee and Jeb Burton, nephew of former RCR driver Jeff Burton, to split time in the car.
"Our goal with the multi-driver Chevrolet Camaro SS is to win races and put ourselves in a position to be in the NASCAR Playoffs at the end if the season to compete for the owner's championship," said Richard Childress, Chairman and CEO of RCR.
Between the five drivers to take the wheel in the No. 3 car, are 11 XFINITY Series wins. Austin Dillon, the elder Dillon brother has eight wins and one championship; Brendan Gaughan is a two-time winner and Ty Dillon scored his lone win at Indianapolis Motor Speedway.
Shane Lee joins the rotation of drivers hot off the heels of a successful ARCA Racing Series rookie bid that saw him finish third in the standings. Lee scored eight top-five finishes in 2017 along with 14 top-10s.
Jeb Burton competed in six XFINITY races last year for JGL Racing, finishing a best of fourth. Burton, who is also the son of 2002 Daytona 500 winner Ward Burton, also has one NASCAR Camping World Truck Series win coming at Texas Motor Speedway back in 2013.
Nick Harrison will serve as the team's crew chief. An official driver lineup for the team has yet to be determined.