Dillon Machavern, Spencer Pumpelly Win Hectic BMW Endurance Challenge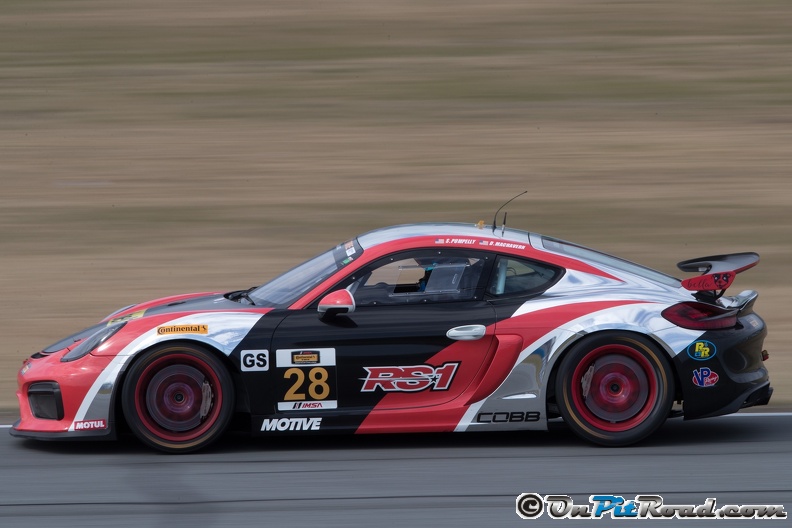 In a chaotic race, Dillon Machavern and co-driver Spencer Pumpelly won the BMW Endurance Challenge driving the No. 28 RS1 Porsche.
The four-hour endurance race at Daytona International Speedway known as the precursor to the Rolex 24 looked like a sprint race at times.
A series of cautions around the three-hour mark took out a handful of front runners. The cautions began when the No. 14 GMG racing Audi R8 spun in turn one, collecting NASCAR competitor Chase Briscoe along with Steven Phillips and Russell Ward.
When all was said and done at the end of the race, it was Machavern who was the first to pass the finish line with a comfortable lead.
"The guys worked so hard in the off season as well as last season. We felt like we had a leg up on the competition when we unloaded," Machavern said.
Pumpelly and Machavern hope to capitalize on the win in regards to the rest of the season as the duo intends on running for the championship.
"This is huge for us to get this win right [out] of the gate," Pumpelly said after the win.
Tyler Cook and co-driver James Clay finished 2nd in the No. 82 BMW while Scott Maxwell along with co-drivers Ty Majeski and Cole Custer finished 3rd in the No. 15 Ford.