Rolex 24 a Must Watch Event This Year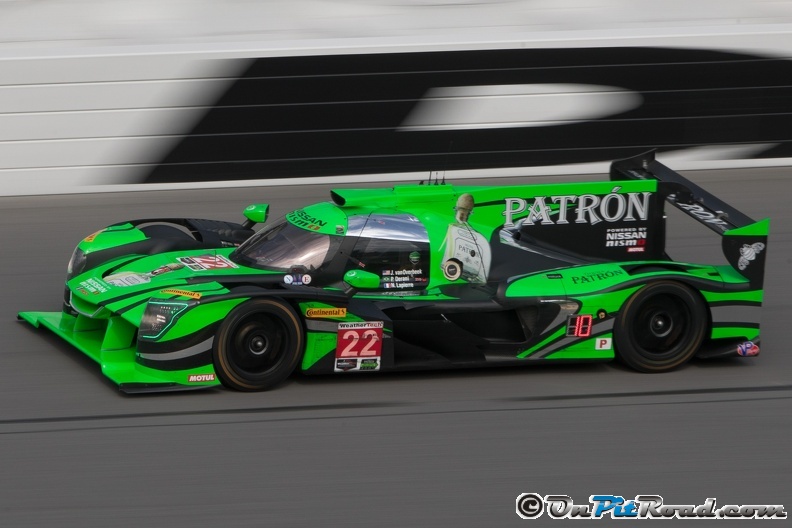 Whether you happen to be a sports car racing fan or not, tomorrow's running of the Rolex 24 Hours of Daytona will be an event to watch if you consider yourself a fan of NASCAR, IndyCar or Formula 1.
Here's a few reasons why:
There's something for everyone
No, really, there is.
The 50-car entry list in three different classes of racing hosts a couple hundred drivers from several racing disciplines around the world. Name after name on the grid is full of world class drivers mixed with the novice.
From Formula E stars like Antonio Felix da Costa and Sam Bird to Formula 1's Fernando Alonso and Lance Stroll, you have even more recognizable names.
IndyCar champions in Scott Dixon and Juan Pablo Montoya are in the field along with Helio Castroneves and Sebastien Bourdais. Joining them are NASCAR's Brendan Gaughan, A.J. Allmendinger and Austin Cindric.
And those are just a few of the big names from different series that will be competing for the coveted Rolex watch this year. There's more.
Spencer Pigot, Felix Rosenqvist, Sebastian Saavedra, Justin Marks, Paul Di Resta and Townsend Bell are just a few more drivers on the entry list fans should recognize.
Out with the old…
This year's Rolex 24 will see the retirement of one of the sport's best drivers.
Scott Pruett will make his final start in the IMSA WeatherTech SportsCar Championship in this weekend's event. The five-time overall race winner will see the checkered flag on his career in the Lexus RC F GT3 on Sunday as he looks for one more checkered flag to add to his resume.
Although I use the cliché term "out with the old" in describing Pruett, the energy behind the 57-year-old and his co-drivers former IndyCar driver Jack Hawksworth, Dominik Farnbacher and David Heinemeier Hansson leaves him perfectly capable of winning this race in the GT Daytona class.
…And in with the new
While Pruett ends his 50-year racing career this weekend, there a few young drivers looking to turn some heads this weekend.
One of those young drivers is Canadian karting phenom Devlin DeFrancesco. The just barely 18-year-old from Toronto, Ontario does most of his racing overseas in Europe and has attracted attention from both Chip Ganassi and Trevor Carlin of Carlin Racing.
DeFrancesco will make his Rolex 24 debut in the No. 85 JDC-Miller Motorsports ORECA LMP2 alongside Austin Cindric, Simon Trummer and Misha Goikhberg.
DeFrancesco isn't the only young gun making his name known.
Lando Norris, a McLaren F1 reserve driver, has been regarded by many as the next Lewis Hamilton. That's pretty high praise, and it doesn't come unfounded either. The 18-year-old Briton has impressed many in his young career and just last year won the FIA Formula 3 European Championship. He'll have a good teammate to lean on as he works with Fernando Alonso and Phil Hanson in the No. 23 United Autosports Ligier LMP2.
ALONSO
Need I say more?
If I must, this is the same man who without a whiff of oval racing experience went from rookie to contender at the 2017 Indianapolis 500. He would've had a shot at the win in his first start had it not been for engine woes.
Alonso is also a two-time Formula 1 champion and 32-time race winner. He's running this race as a test session for a possible run at the 24 Hours of Le Mans in June.
While the Rolex 24 always garners a lot of attention, especially considering pretty well all other major racing series in the world are in their offseason, having a huge international name like Fernando Alonso doesn't hurt in getting fans interested in the race.