Moffitt Rejoins Hattori Racing Enterprises in 2018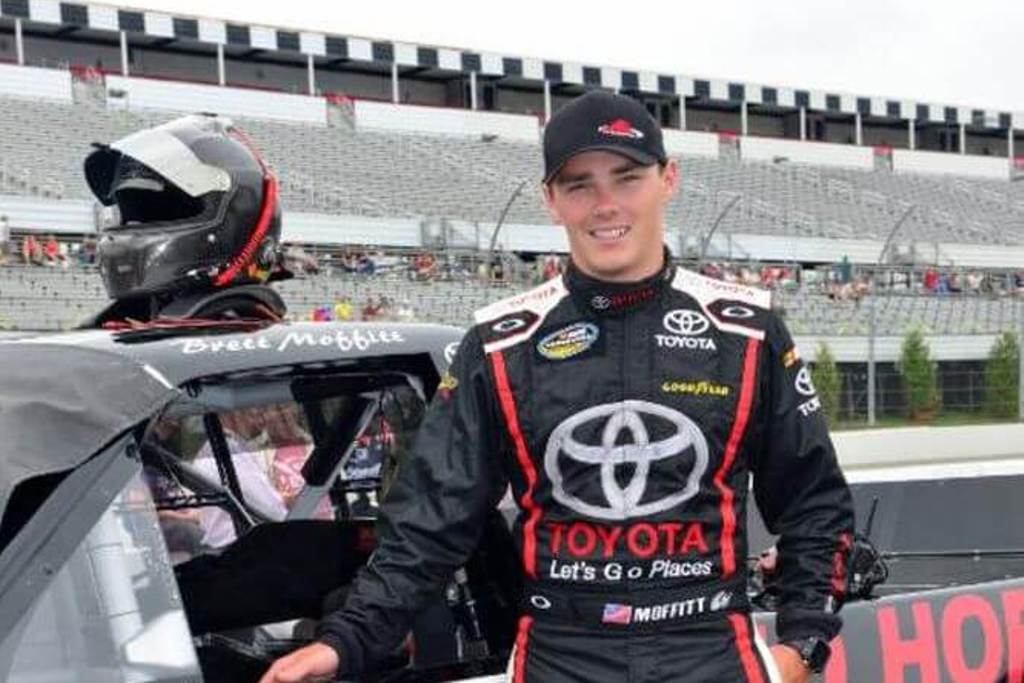 Brett Moffitt will make his return to Hattori Racing Enterprises in 2018 after being away from the team for five years, team owner Shigeaki Hattori announced today.
Moffitt, the 2015 Monster Energy NASCAR Cup Series Rookie of the Year, first competed for Hattori's team in 2012, nearly bringing them a NASCAR K&N Pro Series East championship. He returned to HRE the following year where he had another successful K&N season, finishing third in points. Moffitt also made his second NASCAR Camping World Truck Series start for the team that season.
This year, Moffitt returns where he will compete for the championship in the Truck Series driving the No. 16 Toyota Tundra vacated by Ryan Truex, who moves up to the NASCAR XFINITY Series.
"This is an awesome opportunity for me to reunite with Shige Hattori and get back into a position to win races," Moffitt said in the team release. "I'm excited about the opportunity to work with so many familiar faces. I believe the people in place at HRE are the right group for us to find a lot of success."
A reunion with the team also brings big shoes to fill, though.
The aforementioned Ryan Truex ran for the team throughout the last two seasons, recording 17 top-10 finishes and nabbing two second-place finishes. Truex also led more than 100 laps in the 2017 season alone.
Moffitt will however be in good hands. He'll be reunited with former crew chief Scott Zipadelli, who helped lead him to his only Truck Series victory at Michigan International Speedway in 2016 with Red Horse Racing.
"Working with Zippy (Scott Zipadelli) again makes this opportunity even better. We had a great stretch together a couple years ago, especially winning at Michigan. Hopefully we can do that again, because Zippy, Shige, and everyone at HRE have built an impressive program over the last two years," he said.
Long-time Hattori Racing sponsor AISIN will continue to partner with the No. 16 team this season beginning at Daytona International Speedway to kickoff the year.