Making the Daytona 500 'Just Icing on the Cake,' says Kennington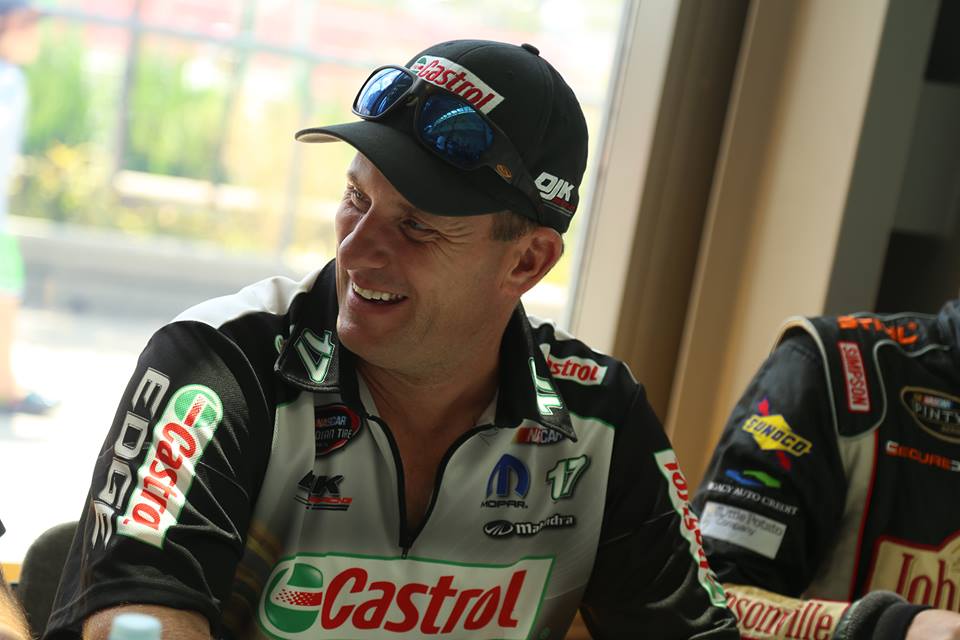 At about this time last year, St. Thomas, Ont. native D.J. Kennington was getting ready to realize a dream of racing in the Daytona 500.
Before that could happen, the Canadian had to qualify, a tricky challenge for anyone, let alone a newcomer.
Last year though, he did it. D.J. Kennington qualified for the Daytona 500 and in the process, he became the first Canadian since 1988—nearly 30 years—to make the Great American Race. This year, he's trying to do it again.
"Last year was a dream come true for me and a lot of people who were involved with it. Very fortunate to be able to do it, but to do it twice in a row would be even better," Kennington said in an interview two weeks ago.
It was truly a Cinderella story last year.
The team he drove for then he'll drive for again; the small operation known as Gaunt Brothers Racing. That small operation is a real Canadian team. The owners Marty and John Gaunt are Canadian as are Kennington's sponsors, long-time supporters Castrol Canada and Lordco.
"It's tough, but Marty Gaunt and the Gaunt brothers do a great job using all the resources we can use. We have support from TRD. We got Mark Hillman on board being the crew chief this year," Kennington said. "We have a lot of stuff, a lot of effort going on. We've put a lot into it. Been working hard for a while."
Last year, Kennington faced the stress that many drivers over the last 59 years have faced while trying to qualify for the 500. He'll face it once more, but being more prepared this time.
"That's the big thing with the duels; it's such a crapshoot, it's a poker game. You just have to be in the right spot at the right time, or stay out of the wrong spot at the wrong time," he said.
"I definitely was nervous last year going to bed wondering and thinking about not having a lot of experience and so on. I'm hoping this year is different. I've got a little more experience, not a lot. Try to be a little more relaxed and get a good night's sleep the night before."
The goal for this year's Daytona 500 is much like last year's. Kennington just wants to be in the big race.
"We're gonna start off by just trying to make the race – that's the goal. If we can get in the 500 that's just icing on the cake."
"If we can be running at the end of the race, that would be just awesome. It's a tough race to finish, so if we can get in for our sponsors and finish the race, that would be just awesome."