U.S. Concrete to Sponsor Andretti in 6 Races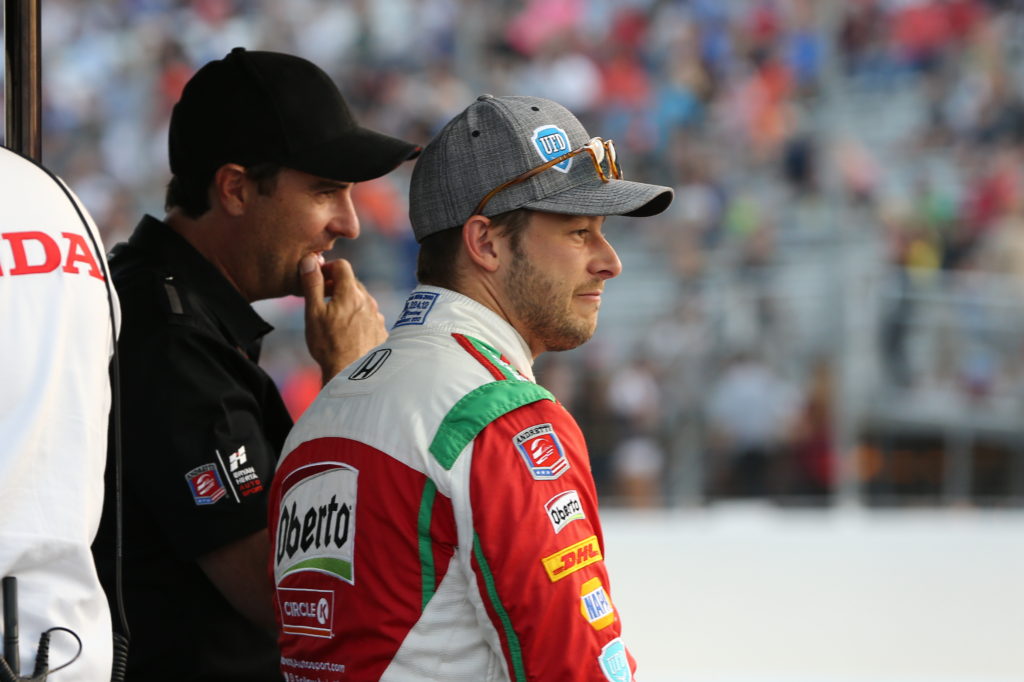 In a day chalked full of announcements, Andretti Autosport revealed one of the primary sponsors for the No. 98 Honda that will be piloted this year by Marco Andretti.
U.S. Concrete will be partnering with Andretti Autosport and will sponsor Andretti in their first appearance in the Verizon IndyCar Series. The company's marketing communications manager Andrew Pinkerton said the partnership with Andretti Autosport is an excellent fit with the brand.
"The legacy and strength of the Andretti team exemplifies the business units that make up the U.S. Concrete family and is an excellent platform to showcase what we offer," Pinkerton said.
"Our partnership with Marco Andretti and Andretti Autosport is very exciting and we look forward to taking this partnership beyond the racetrack and integrating the Andretti's' winning formula into our business."
The Nazareth, Penn. native is entering his 13th season in the Verizon IndyCar Series. He'll pilot the No. 98 U.S. Concrete livery during the Toyota Grand Prix of Long Beach on April 15th along with five other races that include the Indianapolis 500.
"I'm really happy to welcome U.S. Concrete to the Verizon IndyCar Series and our Andretti family," Michael Andretti, CEO of Andretti Autosport said. "U.S. Concrete is a leading brand in its industry, as is the Andretti brand in INDYCAR, so we are very excited about this partnership."