Myatt Snider Completes ThorSport Racing Lineup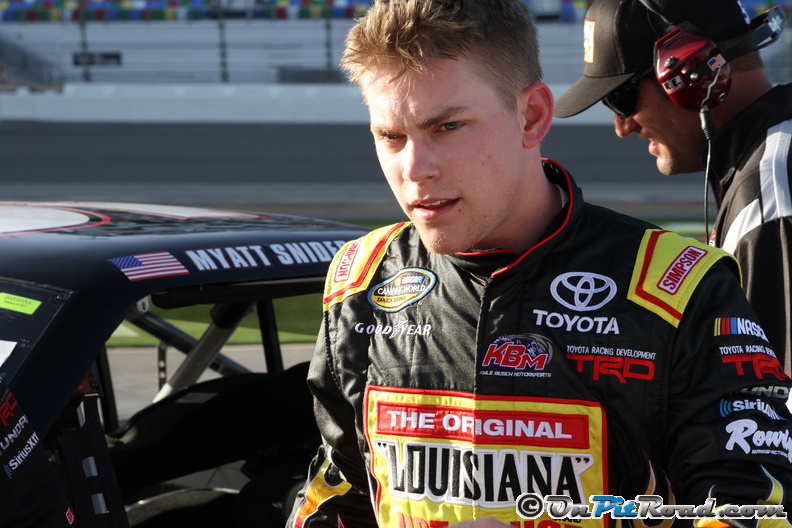 After competing part-time in the NASCAR Camping World Truck Series last year for Kyle Busch Motorsports, Myatt Snider will now gear up for his first full season driving for ThorSport Racing.
The team announced on Wednesday that the 23-year-old will steer the No. 13 Liberty Tax Ford F-150 during the 2018 season. Snider joins teammates Matt Crafton, Grant Enfinger and Ben Rhodes as drivers at the helm of ThorSport Fords.
"To be a part of a team with a winning pedigree like Duke and Rhonda [Thorson] have built over the years is an absolute blessing," Snider said in the team release. "After getting to know the organization over the past month, I'm even more excited to get to Daytona, and to join Thorsport in 2018. I'm really looking forward to working with my new teammates, as there is a lot of knowledge to tap into going into my rookie season.
"Switching to a new manufacturer, it seems things have come full-circle, with Ford being a part of some of the biggest highlights in my racing career, including my ARCA win at Toledo."
In eight starts for KBM in 2017, Snider scored three top-10 finishes, with a best result of third at Talladega Superspeedway. Now, with the opportunity to run a full season, he'll have the chance to build on those results.