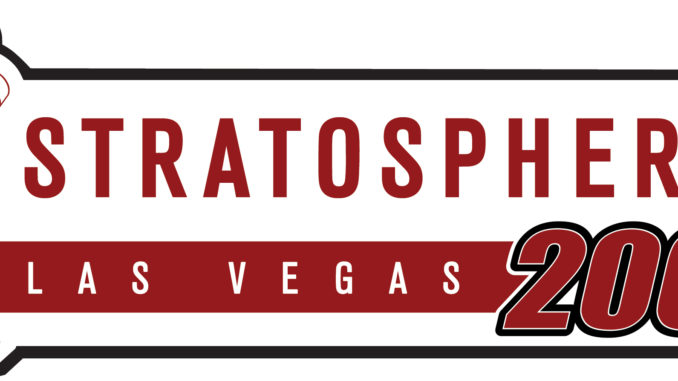 Stratosphere 200 – Las Vegas Motor Speedway Race Advance
Team: No. 45 ProMATIC Automation Chevrolet Silverado
Driver: Justin Fontaine
Crew Chief: Darrell Morrow
Follow the Team: @NieceMotorsport; @driverfontaine
Fontaine on Racing at Las Vegas:  "I'm looking forward to Las Vegas.  Atlanta was a fast and tough mile-and-a-half, but Las Vegas should be a little similar to the other mile-and-a-half tracks I've run in ARCA and at Chicagoland last year in a Truck.
"I've been told that you really need to get your truck to rotate through the corners to carry the speed on the straightaways.  Our Niece Motorsports team has a great technical alliance with GMS Racing and I know that relationship should be a benefit for us this weekend."
Fontaine at Las Vegas: Fontaine will visit another track for the first time this season this weekend at Las Vegas Motor Speedway.  Friday night's race will mark the rookie of the year contender's first start at the 1.5-mile track.
Recapping Atlanta:  In his first start at Atlanta Motor Speedway, Fontaine qualified 22nd and finished 19th.
"My 45 team fought hard and we all gave it 110 percent every lap," said Fontaine.  "I want to thank Superior Essex for stepping on board and for everything they have done for us.  I'm looking forward to improving at Vegas."
On the Truck: Fontaine's No. 45 Chevrolet will carry the ProMATIC Automation, Inc. colors in Friday's race.  ProMATIC Automation, Inc. specializes in the design and build of custom factory automation equipment.
ProMATIC Automation, Inc. has extensive experience in the integration of high-level automation technologies like robotics, laser, vision, and dispensing systems along with many years of combined experience in the design and machining of custom manufactured components.
About Niece Motorsports: Niece Motorsports is owned by United States Marine Corps Veteran Al Niece.  In 2018, Niece Motorsports enters its second full season in the NASCAR Camping World Truck Series, fielding two full-time teams with Austin Wayne Self and Justin Fontaine.  Niece also owns Niece Equipment, which has for over 30 years provided clients with reliable products at competitive prices.  Niece Equipment's reputation is built on service, integrity and dependability.  The company provides water and fuel/lube trucks that are engineered with quality and durability in mind for the construction and mining industry.  Follow the team on Facebook and Instagram @NieceMotorsports as well as twitter @NieceMotorsport.