Graham Rahal Finishes Second at St. Pete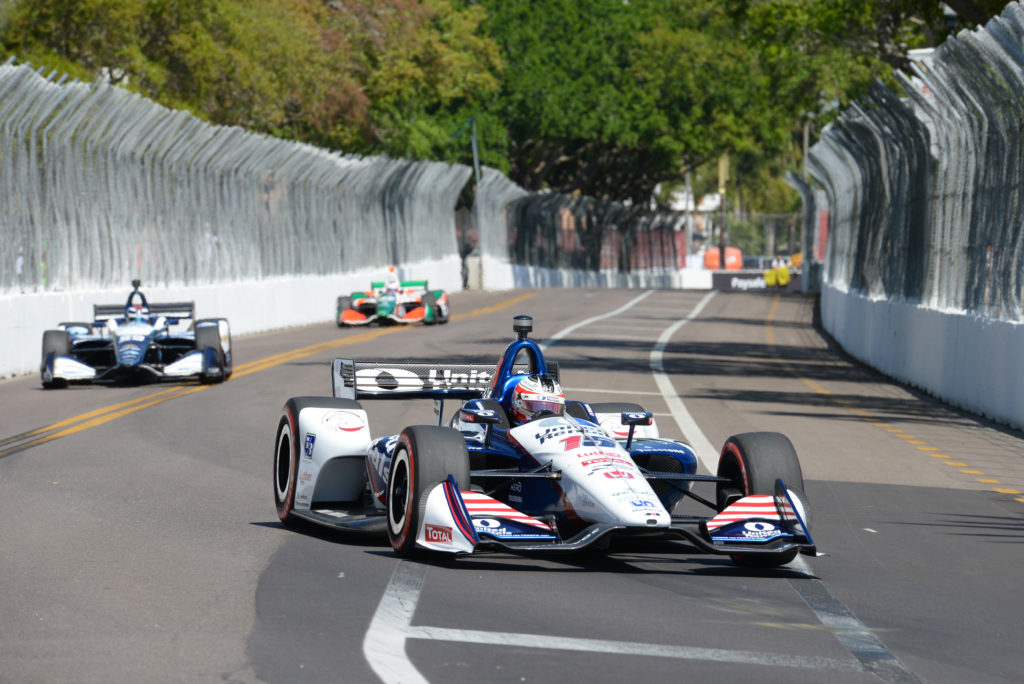 Coming off of one of the best seasons of his career, Graham Rahal driver of the No.15 United Rentals Honda, came into the Firestone Grand Prix of St. Petersburg looking to pick up right where he left off when the 2017 season ended at Sonoma Raceway in September.
However, things did not look good for the American driver at the start of the weekend. He finished poorly in both sets of practices on Friday. Then, on Saturday, he finished poorly in the third practice. He then went on to qualify in last place for the race after a spin in qualifying cost him his quickest lap.
"The United Rentals guys did a great job out there," Rahal said after the race. "Certainly, yesterday wasn't what we expect of ourselves, isn't what we hoped for. Last night, what can you do. Put your heads down, you work hard. Even this morning the car wasn't phenomenal in practice."
However, at the drop of the green flag Rahal kept pushing. With good pit stops, he was in the right place at the right time towards the end of the race.
As the laps were winding down, he had himself set to obtain a decent finish when the incident between the No. 6 car of Robert Wickens and No. 27 car of Alexander Rossi happened. He was able to get by unscathed and get on the podium for a second-place finish.
"We will take second (place) any day," he said.
"It's the best start to a season I have had since I won here in 2008. Thank you to all the fans, the turnout was great this weekend. I hope you guys enjoyed the new car. We are going to put on some great shows this year as you can see."