Chevrolet Approaching DEFCON 1; Is it Time to Panic?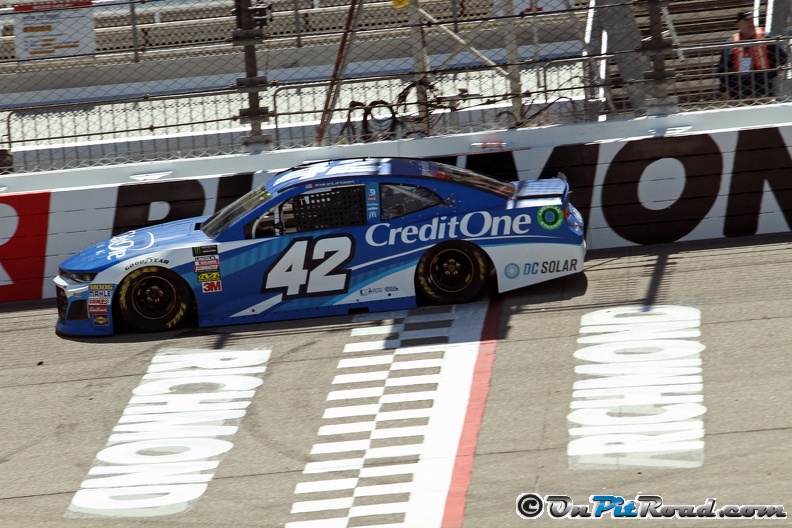 We are 11 races deep into the Monster Energy NASCAR Cup season and Chevrolet has a single victory at the season opening Daytona 500 when Austin Dillon took home the win. Chevrolet unveiled the Camaro ZL1 in August of last year as the newest MENCS car for the 2018 Cup season.
I'm not sure what's wrong with the Camaro but obviously Chevrolet cannot be happy 11 races deep into the season. There have been 3,635 laps ran so far in 2018. Chevrolet has led a combined total of 419 laps. In the first four races alone, Kevin Harvick led 433 himself. Chevys have only been in the lead for 11.5% of all laps ran in 2018. If not for Kyle Larson leading 200 laps at Bristol, that number would be significantly worse. Chevrolet drivers did not lead a single lap in three events so far – Las Vegas, Martinsville, and Richmond. They only led three laps at Auto Club, five at Texas, 17 at Atlanta, and 20 at Daytona.
So, is it the new car? Are the Ford's and Toyota's that much better than the Chevrolet's? Or perhaps should we look a bit deeper?
Could Chevrolet's driver lineup have anything to do with the problem? I'm not sure you can blame the Chevrolet drivers but the head honchos at GM may be telling some people through backdoor channels to throw "stupid money" at a couple of drivers to get them in Chevrolet's by 2019. I'm not sure how the free agent market looks right now but it's not out of the realm of possibility for Chevrolet to try and nab another up-and-comer away from Toyota or Ford. But, do they need another up-and-comer with all of the youth in Chevrolet's in 2018? Chase Elliott, William Byron, Alex Bowman, Darrell Wallace, Jr., Chris Buescher, and Kyle Larson are all in their early to mid 20's. Will any of them be the breakout stars that Chevy is hoping for? There's not going to be too many Jeff Gordon's and Jimmie Johnson's out there in a lifetime. Arguably, Larson is Chevrolet's biggest shining star at the moment so the manufacturer is surely going to look at keeping him locked down at all costs.
If you are a fan of Chevrolet's in the NASCAR Cup Series, 2018 certainly hasn't been your year so far. Can they turn it around as we approach the summer months? Do you put more blame on the cars or the drivers?