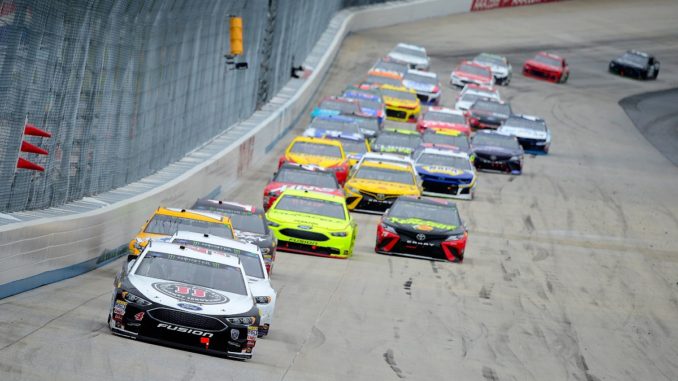 Kevin Harvick won his fourth NASCAR Monster Energy Cup race of the season at Dover  in another lackluster race. Harvick beat SHR teammate Clint Bowyer to the line by over seven seconds. During the event there were only 17 lead changes and 13 cars finished on the lead lap. Going into this race at Dover the average number of lead changes per race was 17.6 in 2018, which was a historically low number.
Wasn't stage racing supposed to help produce more passing? 20 years ago in 1998, without stage racing, wave around's, free passes, and double file restarts through races at these same 11 tracks there was an average of more than 18 lead changes per event.
Look, I may sound like a broken record but something has to be done to make Cup racing more competitive. This isn't exactly the best time to have ho-hum racing. NASCAR fans are hungry for good racing and the Dover Cup race was like serving up a nice warm plate of urine.
The All-Star Race at Charlotte is in two weeks and it cannot get here soon enough. At this point I don't think there's any conceivable way that the racing at Charlotte can be any worse than what we've experience in the MENCS over these past several races. People are getting too hung up on the "restrictor plate" part of the package at Charlotte. There are many modifications aside from the plates that should help the racing. NASCAR really could be painting themselves into a corner with this package. If it produces a great All-Star Race with lots of excitement and passing how can they not implement it into the Cup Series posthaste?
Hey, at least the Camping World Truck Series and the Xfinity Series both put on great racing at Dover. But NASCAR really needs their premier series to serve up a better dish than, well, that nice warm plate of urine.
**The opinions expressed on this site are not necessarily those of the publisher, management or staff. All comments other than website related problems need to be directed to the author. (c)OnPitRoad.com. **