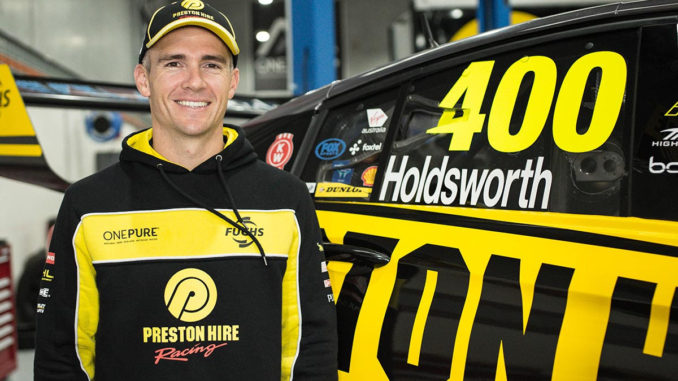 Lee Holdsworth's 400th Race Start is on the horizon, with Sunday's upcoming Race 14 of
the Supercars Championship marking the
milestone at Winton Motor Raceway.
To celebrate Holdsworth's iconic race tally, the team are changing the #18 Car Number to
#400 for the weekend as well as updating their striking yellow and black Preston Hire
livery to feature the Number 400 on the rear panels.
Holdsworth is looking forward to returning to the Team's local test track and is hoping to
claim some valuable Championship Points following a tough weekend in Perth.
"Winton has always been a strong round for me. Being my 400th start, I'm hoping we have
the speed to bring home some well deserved results."
Charlie Schwerkolt is hoping that the team can produce a memorable finish across
Holdsworth's milestone round where the team saw signs of promise last year, finishing
P10
and P11 after qualifying P10 & P7.
"Massive weekend ahead for Preston Hire Racing and Lee Holdsworth. Congratulations to
Lee on making his 400th start in the Supercar Series on Sunday! Traditionally we have
gone well at Winton being our home test track, running the super soft tyre… I think we are
in for a good weekend."
Preston Hire Racing will now head to the Winton SuperSprint, to be held on 18-20 May,
with all Races to be broadcast LIVE on Fox Sports.