Statistically Speaking: 2018 Pocono 400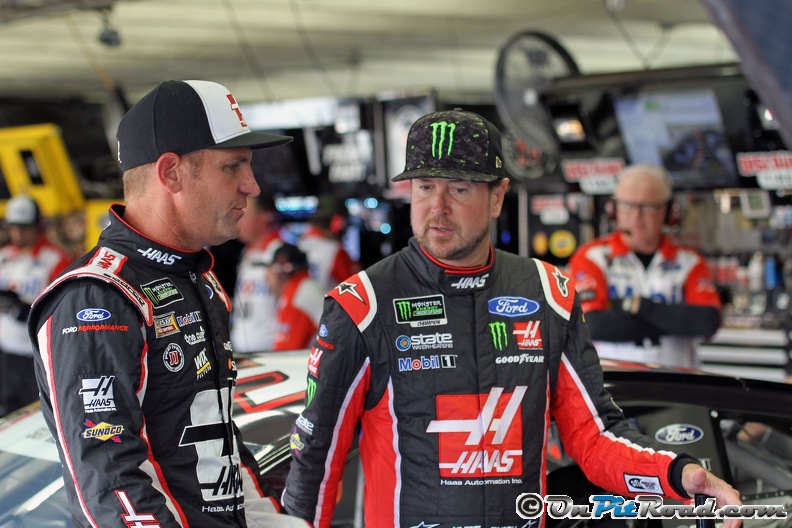 NASCAR heads to the tricky triangle of Pocono Raceway on Sunday and we break down who should be the favorites. Pocono is perhaps the most unique track on the NASCAR schedule. The 14-degree banked turn one was modeled after Trenton Speedway, turn two aka the Tunnel Turn was modeled after Indianapolis Motor Speedway with it's nine degrees of banking, and the six-degree banked turn three was modeled to be similar to the Milwaukee Mile.
Onto the breakdown:
Of the drivers who have run the last 10 races at Pocono, Brad Keselowski has the best overall average finish with an 8.1, despite not having a single victory. Kurt Busch has one victory and an average finish of 9.6. Kevin Harvick has no wins but seven top-10s and an average finish of 10.3. Meanwhile, Denny Hamlin, whose first two career wins came at Pocono, has an average finish of 13.3 with no victories but six top-10s and Ryan Newman has four top-10s with an average finish of 13.8.
Despite only having three top-10s over the past 10 races, Clint Bowyer has completed the most laps of those drivers who have competed in all 10. Bowyer has completed 1578 laps while Brad Keselowski has completed 1577, Kurt Busch 1568, Ryan Newman 1558 and Joey Logano at 1544.
None of the active drivers have won more than one event over these last 10 Pocono races. Drivers with a single victory include Kasey Kahne, Jimmie Johnson, Kyle Busch, Kurt Busch, Chris Buescher, Martin Truex, Jr., Ryan Blaney, and Matt Kenseth.
If you are looking to someone to pick for the pole, Kyle Busch would be a good bet. Busch has three pole positions in the past 10 Pocono races.
If you want to expand and look at the all-time Pocono list, here are some other stats:
Matt Kenseth has the most starts among the active drivers with 36 previous Pocono starts with one win and 15 top 10's. Kevin Harvick has 34 starts but has yet to win a race at Pocono, although he has 10 top five's and 15 top 10's. Kurt Busch, Ryan Newman, Jimmie Johnson, and Jamie McMurray all have 30 or more previous Pocono starts.
Denny Hamlin has the most wins of all active drivers at Pocono with four. Jimmie Johnson and Kurt Busch both have three wins each while Kasey Kahne has two wins. No other driver has more than one victory.
Denny Hamlin (2006), Chris Buescher (2016), and Ryan Blaney (2017) are the only three active drivers who got their first career wins at Pocono, with the only other driver to do so being Jeremy Mayfield in 1998.
If you are looking towards a new first-time winner the best odds come with Erik Jones at 20/1. Chase Elliott is 40/1 and Daniel Suarez is 50/1.
Despite all of these stats, you have to factor in how the cars are running so far in 2018 as well. With that said, here are the Las Vegas favorites:
Kevin Harvick 5/2
Kyle Busch 3/1
Martin Truex, Jr. 7/1
Denny Hamlin 10/1
Ryan Blaney 10/1
My picks:
Kurt Busch
Kyle Larson
Ryan Blaney
Kyle Busch
Erik Jones
**The opinions expressed on this site are not necessarily those of the publisher, management or staff. All comments other than website related problems need to be directed to the author. (c)OnPitRoad.com. **