Annett's Return to JRM a Perfect Example of Business Domination in NASCAR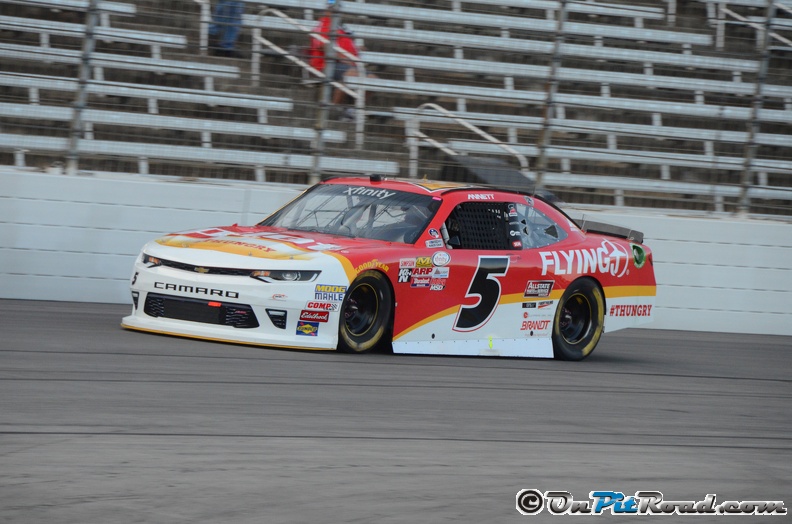 The last time the NASCAR XFINITY Series raced, a JR Motorsports driver ended up in victory lane. It was the third win of the season for that team.
The race team owned by Dale Earnhardt, Jr. has 31 top-10s this season, but not one of them has been set by Michael Annett, a full-time driver who brings sponsorship to the team. That is significant because Annett was announced to be returning to the team in 2019, despite an abysmal performance driving for the team over the past year and a half.
Since joining JR Motorsports, a team with two championships including last year with then-rookie driver William Byron, Annett has underperformed – and that's putting it lightly.
In 47 starts, Annett has seven top-10 finishes and one top-five. To put that in perspective, all three of his teammates have more top-10 finishes than he does this season alone after only 14 starts.
It's hard not to be tough on Annett. It's not like he's a rookie driver with no experience.
He has over 200 starts in the XFINITY Series and is a former Monster Energy NASCAR Cup Series competitor. Now, he never set the world on fire in any of his previous rides which range from Rusty Wallace, Inc. to Richard Petty Motorsports and Tommy Baldwin Racing, but it's fair to say he hasn't met expectations driving top-tier equipment.
And you know, just to be kind, I'll give Annett a little more leeway.
In 2013, he broke his sternum in a vicious crash at Daytona International Speedway. He was out of the car for eight races after that. It's fair to say after that crash his performance, which was never really top par to begin with, did diminish quite a bit.
Despite all this there should be a point where cutting cheques aren't enough to keep him in race-winning equipment.
Drivers like Brennan Poole, Chris Eggleston, Landon Cassill and more can't find quality full-time rides even though they've shown winning capability. Brett Moffitt, a championship contender in the Camping World Truck Series, has his season in doubt because his team can't secure the sponsorship necessary for the full season.
The fact is, Annett is subject to ridicule because he's taking up space in winning equipment that could be utilized much better by a more deserving driver. It's time for Annett to step up and start competing for top-10s, top-fives and wins. In fact, it's been time for about 47 races.
Show the racing world you deserve the ride you just got resigned for because a lot of people in the racing world don't think you deserve it.
**The opinions expressed on this site are not necessarily those of the publisher, management or staff. All comments other than website related problems need to be directed to the author. (c)OnPitRoad.com. **